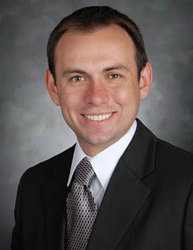 One life is lost, another ruined and their families and loved ones devastated.
Austin, Texas (PRWEB) October 11, 2009
Distracted driving remains a serious threat to everyone on the highway, as the recent criminal conviction of a driver talking on a cell phone underscores, a Texas personal injury lawyer says.
"The consequences of distracted driving can have profound and devastating effects, as this sad case hammers home," said Jack Zinda, a founding partner of Heselmeyer Zinda, PLLC, a Texas personal injury law firm. "One life is lost, another ruined and their families and loved ones devastated."
In October, Jeri Dawn Montgomery was convicted by a Texas jury of criminally negligent homicide for causing a three-car crash that killed a 25-year-old man in March 2008, according to the Houston Chronicle. Montgomery was talking on a cell phone at the time of the accident, prosecutors said.
On Oct. 5, Montgomery was sentenced to 30 days in jail, 10 years probation and ordered to pay a $10,000 fine, according to the Chronicle article.
"Some people don't realize how dangerous it is to talk on a cell phone or send a text message while driving until it's too late and there is a fatal distraction," Zinda said. "Pull off the road in a safe spot if you need to talk on the phone in a car, or let someone else drive."
Across the nation, distracted driving is a growing threat to traffic safety. In 2008, 5,870 people died and another 515,000 people were injured in police-reported crashes in which driver distraction was listed as a cause, according to the National Highway Traffic Safety Administration. The proportion of fatal accidents associated with distracted driving increased from 11 percent in 2004 to 16 percent in 2008, according to federal statistics.
The dangers of driving and talking on a cell phone or sending text messages have received attention with some states acting to ban certain activities while driving. Other secondary tasks such as eating, drinking and talking with passengers also can cause distractions.
A 2007 national survey found that 81 percent of people ages 16 and older have a wireless phone in the vehicle while they are driving. Of those with cell phones, 85 percent said they keep the phone on during all or most of their trips, and two-thirds usually answer incoming calls.
The age group with the greatest proportion of distracted drivers is the under-20 age group. Sixteen percent of drivers under 20 in fatal crashes were reported to have been distracted while driving.
About Heselmeyer Zinda, PLLC
The Austin and Dallas personal injury lawyers of Heselmeyer Zinda, PLLC have experience and expertise in the areas of personal injury law, business law and family law.
John C. (Jack) Zinda, a native Texan, was selected in 2009 by Texas Monthly magazine as a "Rising Star" among up and coming attorneys. He is a graduate of Southwestern University and Baylor University School of Law. He is a founding partner of the law firm. In his law practice, Zinda focuses on cases involving catastrophic personal injury, injuries due to product defects, wrongful deaths, 18 wheeler accidents, commercial litigation and family law.
The firm may be reached in (512) 246-2224 in Austin or (214) 390-6249 in Dallas.
###