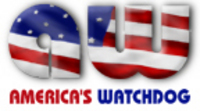 we are talking about household name denture creams like Super Poligrip, we are talking about potentially incredibly bad side effects, and we need to get the word out to every denture user in the United States. The group is saying
Washington, DC (PRWEB) October 12, 2009
The US Drug Watchdog is issuing an urgent national alert to any US consumer who uses Super Poligrip for their dentures. This issue relates to zinc used in the denture cream, and possibly severe side effects. According to the group, "we are talking about household name denture creams like Super Poligrip, we are talking about potentially incredibly bad side effects, and we need to get the word out to every denture user in the United States. The group is saying,"approximately 35 million Americans wear dentures, most of whom are elderly. Because of inadequate or non-existent warnings, the zinc poisoning from denture creams has the potential to become a major public health disaster. Patient advocates have pushed for greater disclosure about zinc hazards related to denture cream, but as of now, manufacturers have failed to provide adequate warnings." If a US consumer, or a loved one uses Super Poligrip, and has experienced unexplained weakness, numbness, loss of sensation, or other nerve related side effects, they should contact the US Drug Watchdog immediately at 866-714-6466, or contact the group via its web site at Http://USDrugWatchdog.Com
So What Is The Big Deal About Zinc In Denture Cream Called Super Poligrip Used By US Consumers?
According to the US Drug Watchdog,"most people are not aware that some denture creams contain this potentially-dangerous ingredient-zinc. The Food and Drug Administration (FDA) does not require disclosure of the potential for denture cream zinc poisoning on these products." The group is saying,"severe zinc poisoning can lead to neuropathy, a condition that affects the nerves. Symptoms of neuropathy vary, but may include numbness or tingling in the feet, legs, hands, and/or arms; a reduction in strength or ability to move legs or feet, or arms and hands; unexplained pain in the extremities; a tendency to stumble or fall down; instability and lack of balance; or a change or decrease in walking stride." For more information please contact the US Drug Watchdog at 866-714-6466, or contact the group via its web site at Http://USDrugWatchdog.Com
So Has A Lawsuit Been Filed Over This Super Poligrip Denture Cream Zinc Issue?
Yes the nationally renown consumer law firm of Parker Waichman Alonso LLP has filed a federal lawsuit in the US District Court of the Eastern District of Tennessee related to Super Poligrip (Case#09-cv-22670). If a victim of zinc poisoning has a question related to possible severe side effects regarding Super Poligrip, they can call Parker Waichman Alsonso anytime at 1-800-529.4639
According to the US Drug Watchdog," we really need consumers, & US citizens to get this press release out to everyone they know. If a consumer uses any type of denture cream, they need to understand the possible issues with zinc & Super Poligrip." The group is saying, "because more than one out of ten US Citizens use denture creams, it is critical, that anyone reading this press release pass it on to everyone they know." For more information please call the US Drug Watchdog anytime at 866-714-6466, or contact the group via its web site at Http://USDrugWatchdog.Com
###