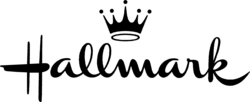 Bradford, UK (PRWEB) October 14, 2009
For a fun and cute alternative to regular new baby cards, you could design a unique congratulations card for friends that includes pictures of their new baby. Or how about creating bespoke invitations to your own baby's christening or baby's first party with a personalised card featuring your little treasure as the star on the front of OK Magazine?
The new range includes options to personalise cards with pictures and captions including options for Birthdays cards, Thank You, Wedding cards, New Home, Engagement, Anniversary cards, New Baby, Leaving and general templates that can be customised for any occasion at all.
Cards can be designed and personalised online with a range of pictures and captions on the front and personalised messages inside through Hallmark's online personalised card service. All cards are available in medium and large, with invitations also available in a small option.
For more information, and to design your own card, visit hallmark.co.uk
For more information contact Tori or Louise at Lucre on 0113 243 1117.
Notes to Editors
About Hallmark:
Established in the UK in 1958, Hallmark Cards is the UK's leading greeting card publisher. Choose, Personalise and Buy a Hallmark Greetings Card from 1000's available online right now. Send eCards from our huge range or find out what's going on In Store. As well as greeting cards, Hallmark also produces related products such as wrapping paper, gift bags, social stationery, and gift products, birthday cards, easter cards, fathers day cards, personalised cards, wedding cards, personalised birthday cards, anniversary cards, mothers day cards, engagement cards, good luck cards.
http://cards.hallmark.co.uk
OK! Magazine
OK Magazine is the world's largest celebrity magazine: the market leader in the UK and with another 19 separate international editions spanning the globe. OK Magazine is part of the Northern & Shell media group that also includes new! and Star Magazines; the Daily and Sunday Express; and the Daily Star and Daily Star Sunday.
###