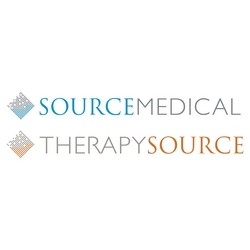 The partnership between TherapySource and FOTO creates an unbeatable product that provides payers with a complete picture of the effectiveness of treatments. This can directly affect the bottom line profitability of a clinic as payers will have little to dispute
Birmingham, AL (PRWEB) October 14, 2009
SourceMedical, a leading provider of outpatient information management solutions, announced today that TherapySource, it's therapy software solution, will integrate with FOTO, an independent system measuring patient outcomes. FOTO offers expert assistance to develop outcomes-based practice management strategies and provides detailed research with customized information that meets today's ever-changing health care market environment. The medical world is quickly moving to a "Pay for Performance" standard and with the Physician Quality Reporting Initiative (PQRI); those who are accustomed to measuring outcomes and utilizing the results will be poised to meet this challenge. With FOTO, therapy clinics can prove the value of therapy, perform more efficient evaluations, and provide better patient communications and case management.
SourceMedical's TherapySource is one of the top EMR software programs used by many of the largest rehab chains in the US. Developed by therapy professionals specifically for outpatient therapy clinics, the software enables facilities to capture and manage more comprehensive, accurate therapy documentation at the point-of-care. TherapySource features a robust clinical knowledge base that was developed by top therapy professionals and continues to improve and expand as requirements change. Built to handle everything from single sites to multiple sites across an enterprise, TherapySource streamlines and automates clinical and financial processes, including scheduling, registration, clinical documentation and reporting. The automated coding and compliance features of TherapySource allow clinicians to spend less time on administrative processes and more time providing quality patient care.
"FOTO's patient outcomes survey efficiently provides the data needed for effectively communicating the effectiveness of the care provided to the treating therapist, the referring physician and the payer. Combining this data with TherapySource's clinical documentation creates the opportunity to make a direct link between therapy treatments and patient outcomes," said Ben Johnston, Jr., PT, FOTO's Chief Executive Officer.
"The partnership between TherapySource and FOTO creates an unbeatable product that provides payers with a complete picture of the effectiveness of treatments. This can directly affect the bottom line profitability of a clinic as payers will have little to dispute," said Ralph Riccardi, President and Chief Operating Officer of SourceMedical's therapy software division.
About FOTO
Started in 1992, FOTO pioneered the process of measuring patient self-reported outpatient outcomes. FOTO is the oldest independent system measuring outpatient outcomes. With over 2.5 million patients in their database, FOTO has the largest outcomes data set in outpatient therapy in the world! Experience, scientific acumen, and our large volume of data make FOTO the best at measuring Outpatient Rehabilitation Outcomes, which is our top priority.
About SourceMedical
SourceMedical is the leading provider of outpatient information solutions and services for ambulatory surgery centers, surgical hospitals and therapy clinics nationwide. With more than 4,000 satisfied customers, SourceMedical is the trusted source for innovative applications, in-depth industry expertise and unsurpassed customer service. The company's unique, end-to-end systems improve operational efficiency and cash flow while enabling healthcare facilities to capture, exchange and analyze data to deliver a higher standard of patient care.
###