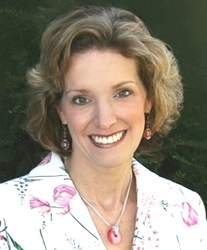 Philadelphia, PA (Vocus) October 14, 2009
Non-profit, One Day Living (http://www.OneDayLiving.com), launched in Bucks County by breast cancer survivor, author and speaker, Esther Hughes, is hosting a charity luncheon on October 29, 2009 from 12:00pm to 1:30pm at The Bucks Club in Jamison, PA.
The October 29th Women's Charity Lunch coincides with Breast Cancer Awareness month and will offer women from all over the Philadelphia area an opportunity to listen to and learn from cancer patients and survivors. This event, hosted by One Day Living (http://onedayliving.com/about-one-day-living/) will prove to be an inspirational event including a candle-lit moment of silence honoring those currently battling breast cancer and in remembrance of those whose battle was lost to this disease. One Day Living will also have a Charity Tree available for those who wish to provide resources direct to cancer patients and their families. Appropriate items include gift cards and certificates to local restaurants, day care providers, pharmacies, day spas, house cleaning services, personal chef services and more. These particular items are hugely needed to help the cancer patients One Day Living touches each day because often they are not physically and financially able to manage typical day-to-day necessities and tasks and practice extreme self care.
More about One Day Living and its mission:
One Day Living is a non-profit organization focused on providing daily necessities to working families currently undergoing treatment for a life-threatening illness. This is accomplished through inspirational workshops and seminars and hosting fundraising events.
-We assist working families currently undergoing treatment for a life-threatening illness with necessities of life by providing products and services essential to meeting daily living needs.
-We focus on the outcome of survival by encouraging survivors and caregivers to share their stories and accomplishments since their struggle. We call this "celebrating second chances."
-We encourage individuals to get involved by caring for others.
The organization focuses on building relationships with others who can relate and celebrates second chances through positive outcomes. For more information on the Women's Charity Luncheon and One Day Living please visit http://onedayliving.com.
Contact:
Esther Hughes
(215) 534-6722
###