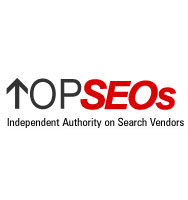 Fair pricing, reasonable expectations, plain English explanations of what we are doing, transparency and accountability, and monthly billing (no contracts)
Plymouth, IN (PRWEB) October 15, 2009
Arteworks SEO has received the ranking of Best Site Auditor for October 2009 according to topseos.com. Not only has Arteworks received this prestigious recognition, they have also been named #2 Best Reputation Management Company, a Best Search Engine Optimization Company, and a Best Social Media Optimization Company for October 2009. Arteworks is an industry leader in many facets of search.
Arteworks prides itself on being a "no fluff" company. Their processes are straight to the point, as evident by what Matt Foster, Chief Executive Officer, highlights as the company's competitive advantages. "Fair pricing, reasonable expectations, plain English explanations of what we are doing, transparency and accountability, and monthly billing (no contracts)," explains Foster, when asked about what sets the company apart from others.
Arteworks' methodology is just one aspect of the company that sends it to the top of topseos.com rankings each month. "Extensive keyphrase research and competitive intelligence is the foundation of any successful SEO plan," explains Foster. Also categorized as critical focuses in creating results, Arteworks concentrates on utilizing social media, creating relevant and entertaining content, and effectively promoting content through avenues such as blogging.
While diversifying a company's focus in promotion is a traditional approach, innovations in the internet communications sector have forced companies like Arteworks to reevaluate the best routes for visibility. The latest innovative focus of Arteworks includes utilizing social media, "and harnessing its power…" Arteworks aims to avoid traditional avenues and focuses on being a frontrunner of new search engine optimization opportunities.
Foster and his team at Arteworks focus on keeping the company honest and effective. "You get what you pay for with SEO. Any automated procedures or pre-packaged plans whould be avoided. Each client should have an individualized strategy. Everyone is jumping on the SEO bandwagon. If it sounds too good to be true, it is."
Arteworks is a great company, and topseos.com is proud to have them at the top of their rankings.
Learn more about Arteworks
###