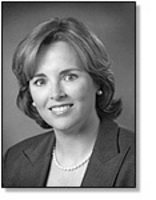 Deposing the Defendant Driver/Safety Director
Scranton, Pennsylvania (PRWEB) October 14, 2009
Attorney Marion Munley was a featured speaker for the AAJ Advanced Litigating Truck Collision Cases held in Atlanta, Georgia from October 9 - 12, 2009.
In addition to speaking, Ms. Munley was a workshop leader for four hour breakout workshops during each of the four days, with topics ranging from "Deposing the Defendant Driver/Safety Director," to "Crafting the Rules and Themes," to "Jury De-Selection & Challenges for Cause."
A graduate of Temple University School of Law, Attorney Munley is a frequent lecturer on the topic of trucking litigation, trial tactics and strategies for the American Association of Justice, the Pennsylvania Association for Justice, (for which she also sits on the Board of Governors), the Pennsylvania Bar Institute and Lohrman Educational Services.
Marion Munley is board certified by both the Association of Plaintiff Interstate Trucking Lawyers of America and the National Board of Trial Advocacy. She is also a Fellow of the National College of Advocacy as well as the Litigation Counsel of America, which is a trial lawyer honorary society that includes less than one-half of 1 percent of American lawyers. Her many successes have led her to be named "Super Lawyer" by Philadelphia Magazine in 2004, 2005, 2006, 2007 and 2008; "Law Dragon's" 500 Leading Plaintiff's Lawyers in the U.S. in 2006; and "Law Dragon's" 2500 Leading Lawyers in all practice areas in the U.S. in 2007; as well as a member of the Million Dollar Advocates Forum.
Among her other professional associations, she was appointed by Chief Judge Anthony J. Scirica of the United States Court of Appeals for the Third Circuit to serve on the Lawyer's Advisory Committee to comment on proposed rules of the circuit and on certain Judicial Council matters and is a Certified Mediator for the United States District Court for the Middle District of Pennsylvania. Marion Munley is a partner at the Scranton, PA firm of Munley, Munley & Cartwright, P.C.
###