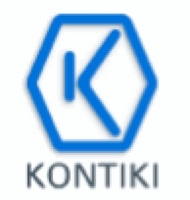 Many companies are now making use of webcasts and video production to strengthen their internal communication policies. The partnership with Kontiki means we will be able to help customers achieve their goals with the best solution on the market today
Sunnyvale, California and Hilversum, The Netherlands (Vocus) October 14, 2009 -
Kontiki and DutchView today announced a partnership that will bring corporate video delivery solutions together through the premier producer of online press and analysts meetings, shareholders meetings, and company product presentations in the Benelux region.
This announcement was made today at the Melcrum Strategic Communication Management Summit 2009, being held October 14th-15th at London's Tower Hotel.
Kontiki and DutchView will deliver a corporate video communication solution to help leadership at global enterprises connect employees to the vision of the company.
The offering provides an end-to-end solution for the production of live and on-demand video content, content discovery and content delivery, and allows companies to quickly realize the value of video communications for their employees, without over burdening their corporate networks.
Patrick Wildschut, Product Manager Online at DutchView, says DutchView is capitalizing on recent technology innovations to meet the growing demand in the Benelux region and the increased focus on live broadcasting of audio and video through Intranets.
"Many companies are now making use of webcasts and video production to strengthen their internal communication policies. The partnership with Kontiki means we will be able to help customers achieve their goals with the best solution on the market today," Wildschut concluded.
Kontiki's enterprise video delivery solution securely reaches every employee in a company with a desktop computer and in any location around the globe through its patented peer-assisted video delivery technology. Kontiki significantly increases the capacity of existing infrastructure to deliver high-quality live, on-demand, download or push video, company-wide, without additional hardware expenses or dedicated IT staff.
Kevin Crayton, Vice President of Business Development, Kontiki says "It is not financing. Not Strategy. Not Technology. It is teamwork that remains the ultimate competitive advantage, both because it is so powerful and so rare. Getting all employees to row in the same direction allows domination of any industry, in any market, against any competition, at any time."
The solution is now available for Benelux organizations. Please contact http://www.dutchview.nl/kontiki-enterprise-solutions.aspx for more information.
About Kontiki, Inc.
Kontiki's mission is to enable business leaders to communicate with their entire global workforce via the most personal and engaging communication method possible - high-quality video to every employee's computer.
Founded in 2000, Kontiki offers an End-to-End Enterprise Video Delivery Solution for customers to meet all of their live, video streaming, and video download delivery needs, plus more. Offered as a Software-as-a-Service or Software License solution, Kontiki's technology is unique in the market in that our customers can deliver high-quality video to all employees worldwide, regardless of any network connectivity limitations they may have, and without deploying any networking or caching hardware.
About DutchView
DutchView BV is an all-round multi-media company, located at the Media Park in Hilversum, the Netherlands. For years, DutchView is market leader with regard to recording and processing television broadcasting. This concerns various broadcasts: sports, concerts, large live shows, quiz- and talk shows, drama series, and motion pictures as well.
As a result of the developments in the field of the Internet, DutchView focuses more and more on the internet production of press and analysts meetings, shareholders meetings, company product presentations, etc. These productions take place in one of our twelve studios, or on location. With a fleet of six fully equipped outside broadcast vans it is possible to broadcast an event "live" via the Internet or television at any location. Furthermore, DutchView also looks after the digital archive of companies and freelance producers.
###