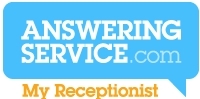 Phoenix AZ (PRWEB) October 15, 2009
The combination of ANS (Answeringservice.com) and AMO (AnswerMyOffice) happened early this week. The two strong industry frontrunners move to create a joint service, combined with technology and, price. The merger went public today and was announced by the president of ANS Peter Radnai. Peter says, "Now all the AMO clients have the same superior state of the art technology platform and answering service those that ANS clients currently enjoy. The clients from AMO are being redirected to ANS's website http://www.answeringservice.com and can access historical backend information.
Peter Says, "Our customers are constantly telling us how much they love the new look and feel of the web portal. They tell us all the time how convenient it is to be able to simply log in and change the settings, add additional numbers instantly and, change emailing notification addresses. If they need to add staff members who may be needed to be contacted they can log in and do it all for themselves."
Peter Radnai also says, "I have a very firm hiring policy for all receptionists who work with the firm. We are constantly told how professional and friendly our receptionists are. We only hire receptionists who have had a minimum of 5 years Receptionist work in a professional corporate environment. This guarantee is that the every call answered is going to be answered fast, and the companies name is correctly pronounced and all messages taken are 100% accurate. Naturally we can forward or patch a call anywhere in the world for our clients and we are doing just that."
ANS is also proud that all operators answer the calls from within the United States. ANS will never compromise service or jobs by sending the calls to overseas call centers like many other companies. AMO staff members were placed into positions with ANS.
###