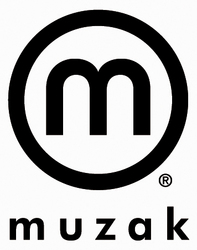 On the heels of our 75th anniversary, we are very proud to announce the formation of this strategic new division and the addition of Christopher Williams as our new EVP
Fort Mill, SC (Vocus) October 15, 2009
Muzak, the world's leading provider of branded music, messaging and video content, is excited to announce a major organizational change: the creation of Muzak Media Group, a new multifaceted media company.
The new division is positioned to become a premier media and content company, and will achieve this goal through: strategic content acquisition; international licensing; new distribution channels; rights and clearance management; new delivery technology and catalog expansion and syndication. Additionally, the division will centralize existing Muzak products including Music, Voice and Video, further amplifying the value and scope of services Muzak provides to clients and prospects.
At the head of these exciting efforts is Christopher Williams, who joined Muzak in the new role of Executive Vice President. Specifically, Williams will be responsible for overseeing all day-to-day aspects of the new division, including Product Strategy, Licensing, Programming, Platform Development and Technology & Service Delivery. This will allow Muzak to align products to meet the needs of unique market segments, to more tightly integrate media assets, rapidly expand the music library and create new distribution and sales opportunities.
"On the heels of our 75th anniversary, we are very proud to announce the formation of this strategic new division and the addition of Christopher Williams as our new EVP," said Steve Villa, CEO. "It is our ongoing mission to fully leverage our internal expertise and tap the very best of the best talent to position Muzak as the undisputed market leader for years to come."
Williams worked closely with Muzak for a rigorous 18-month period, during which time he gained valuable perspective, was responsible for managing Product Innovation and assisted the company in developing a 5-year strategic plan. He brings to Muzak a strong track record and operating experience from companies including American Express and Bank of America, and has also led product organizations in several start-ups, including a joint venture between eBay and Accenture. Williams comes to Muzak from Fern Templeton, where he was both co-founder and managing partner.
"I'm very proud to join an iconic American company with a 75 year track record of innovation," said Christopher Williams, EVP. "I'm looking forward to working together with Muzak's management team and continuing the tradition of a great brand, product and service. I am excited to be a part of a team that is responsible for the next phase of Muzak's growth story."
About Muzak:
Muzak is the world's leading music, messaging and sound systems provider. Some of the biggest brands in business work with Muzak to enhance their brand image. Headquartered near Charlotte, N.C., Muzak serves more than 350,000 client locations through 200 sales and service sites. More than 100 million people listen to Muzak every day.
Contact:
Brittany Lyke
800.331.3340 x 10242
brittany_lyke (at) muzak.com
###