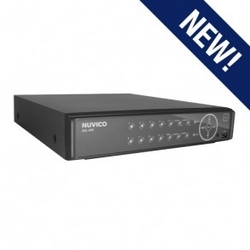 Farmingville, NY (PRWEB) October 16, 2009
Nuvico is a company based out of Englewood, NJ. Every year they are continuing to develop new products with the customers needs in mind. Nuvico makes products that are a great value with high performance. Digital Video Recorders are just one of many well known products made by Nuvico.
The EVL-400N and EVL-800N series DVRs are brand new from Nuvico. The 400 series is a 4 channel DVR, while the 800 series has 8 channels. They come with either an internal 500GB HDD or 1TB HDD (1000GB). The new standard for video compression is H.264, and that's exactly what the Nuvico EVL series DVRs are equipped with. They also come with 120fps and real-time recording.
These compact and lightweight DVRs have a "touch sensitive" front panel interface for easy hands-on use. They also come with a maximum recording rate of 120pps at 360 x 240 and a "Triplex" function which allows for simultaneous recording, playback, and network. Blackberry and PDA compatibility is now possible with these new Nuvico DVRs. These are many but not all of the high quality features of the EVL-400N and EVL-800N series DVRs.
Nuvico is a relatively young company, but they have quickly become a leader in the surveillance industry. The reason being is because the people at Nuvico develop their products with their main focus on the consumer. High quality products at a great value are one way to do that.
###