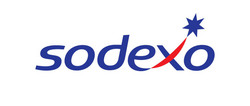 Sodexo is thrilled to achieve this honor and to support the goals of Richland School District Two and the Columbia-area economy
Gaithersburg, Md. (Vocus) October 15, 2009 —
Richland School District Two, through its school nutrition provider Sodexo, became the first school district in South Carolina to earn the coveted Certified S.C. Grown – Nothing's Finer designation from the state's agricultural department for sourcing more than 25 percent of the produce and products served in schools from local vendors and for supporting healthy eating and local-farming education.
Sodexo, in partnership with the school district, developed a foodservice program that emphasizes local favorites such as collard greens, potatoes and peaches. Three executive chefs from Sodexo developed menu options to highlight local products including grits, cheese and fresh meat and poultry. The initiative to source local products also includes education on local agriculture, including field trips to farms, culinary school programs that promote lifelong skills in preparing healthy food, and cooking demonstrations. Thirty-four schools and centers in the district reaped the benefits of this award, including Keels Elementary, Conder Elementary, Spring Valley and Blythewood High Schools.
"Sodexo works hard every day to deliver services that support student well-being," said Lorna Donatone, president of Sodexo School Services. "We are especially proud of this award because it demonstrates how integral our services are to developing healthy students and local economies."
Certified S.C. Grown – Nothing's Finer is a program designed to promote agricultural products made in the state. Sodexo operations at Richland School District Two received a letter of certification from Agricultural Commissioner Hugh Weathers certifying that Sodexo receives more than one quarter of its produce and products from South Carolina.
"The benefits of eating fresh fruits and vegetables each day are well documented," said Jack Carter, the district's executive director of operations. "Those benefits seem that much greater knowing we are serving our students and staff fruits and vegetables grown right here in South Carolina."
Sodexo celebrates National School Lunch Week Oct. 12 to 19 and is committed to take measurable sustainable actions that ensure a brighter future in the areas of health and wellness, environmental stewardship and community development. Sodexo School Services focuses on nutrition, achievements, environment, community and activity to promote student well-being.
"Sodexo is thrilled to achieve this honor and to support the goals of Richland School District Two and the Columbia-area economy," said Jeffrey Quasha, Sodexo operations manager for the school district. "We know that when children have good nutrition, they perform better in school, are happier and healthier overall and nothing could be finer than local products from Carolina to achieve that."
Sodexo, Inc.
Sodexo, Inc. (http://www.sodexoUSA.com) is a leading integrated facilities management services company in the U.S., Canada, and Mexico, with $7.7 billion (USD) in annual revenue and 120,000 employees. Sodexo serves more than ten million customers daily in corporations, health care, long term care and retirement centers, schools, college campuses, government, and remote sites. Sodexo, Inc., headquartered in Gaithersburg, Md., is a member of Sodexo Group, and funds all administrative costs for the Sodexo Foundation (http://www.SodexoFoundation.org), an independent charitable organization that, since its founding in 1999, has made more than $11 million in grants to fight hunger in America. Visit the corporate blog at http://www.sodexoUSA.com/blog.
Richland School District Two
Richland School District Two is a suburban school district serving the rapidly growing northeastern section of Richland County. The district is proud of its record of state and national achievements. Fourteen of Richland Two's schools have been named National Blue Ribbon Schools by the U.S. Department of Education and six of those have earned the award twice. Thirteen schools have been named "Palmetto's Finest" schools, two schools have won the state award twice. Richland Two serves more than 24,000 students in 35 locations throughout the district: 16 elementary schools, six middle schools, four high schools, four magnet centers, two districtwide child development centers and two alternative schools. The district also has an adult education and technology training center.
CONTACT
Monica Zimmer
301 987 4461
Greg Yost
301 987 4214
###