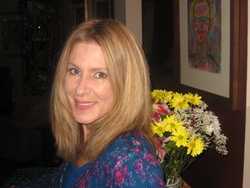 This new Law will work toward preserving the financial status quo of the parties' assets during the New York divorce action
New York, NY (PRWEB) October 15, 2009
New York divorce proceedings are now designed to take on the challenge of termination of health insurance coverage for families.
While New York State may be unable to fully protect a spouse against a disgruntled spouse's desire to suspend health insurance, terminate car insurance or waste marital assets, attorneys have been grabbling with a new law designed to protect the non-monied spouse from having the other party steal, hide or encumber marital assets and designed to protect against one spouse in a New York divorce action cancelling the other spouse's health insurance and other insurance benefits.
Effective as of Sept. 1, 2009, DRL §236(B) (2) (a) subparagraph (b), provides automatic protection in all New York matrimonial actions, such that marital and other property of the parties are protected, health insurance and other insurance protection cannot be cancelled, and no party can touch a dime, except for the payment of reasonable counsel fees and necessaries of ordinary day to day regular expenses.
A spouse may not cancel the other parties' coverage. "This is in keeping with the current political movement to achieve universal health insurance reform," says prominent New York divorce lawyer Lisa Beth Older, Esq. One might hope that other states will follow New York's lead.
DRL §236(B) (2) (a) subparagraph (b) provides that in a matrimonial actions there is an automatic order that prohibits either party from selling or transferring property without the consent of the other party. This would include real estate, personal property, retirement accounts, and the like, the exception being money for customary household expenses or reasonable attorney's fees in connection with the divorce.
Of major import is that during a New York divorce "neither party shall cause the other party or the children to be taken off any existing insurance policies," says attorney Lisa Beth Older, Esq., whether it is medical, hospital and dental insurance coverage, or life insurance, automobile insurance, homeowners and renters insurance policies. Both parties must maintain all existing health insurance and automobile insurance during the New York divorce action.
"This new Law will work toward preserving the financial status quo of the parties' assets during the New York divorce action," says Lisa Beth Older. It will also provide for moneys needed for the children during the pendency of the divorce action. It is unclear if this law will apply to Family Court matters in New York. This law will however be equally effective in providing spouses with spousal support in the form of insurance premiums during the New York divorce action.
It is unclear how this law will be enforced by any one respective presiding judge.
Issues have already arisen as to whether it is alright for New York State divorce lawyers to take reasonable counsel fees out of marital assets without notifying the other side. It is also unclear as to the law's application as to reasonable living expenses.
That said, thanks to the foresight of New York legislators spouses are now protected from unfair termination of insurance benefits.
###