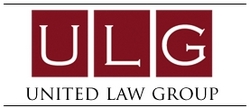 I tried repeatedly to work with the bank then turned to United Law Group.
Irvine, California (Vocus) October 15, 2009
Joseph Pieciak's story reads like that of so many others. When the housing bubble burst he lost 1/3 of his income. He kept his position in research and development for a fastener company but lost the overtime and bonus opportunities, which he'd been using to make his monthly mortgage payments. Fearing foreclosure on his home, this father of four contacted his lender directly. Months of the run-around convinced him that he needed an attorney.
"I started working with United Law Group when I realized that I wasn't going to get anywhere with my bank," said Pieciak. "The firm did a great job. They got my lender to respond and even worked out new terms on my loan. Unfortunately, the lender is now telling me that they lost my paperwork and can't honor the terms. I don't know if it's inefficiency or something more insidious, but they cashed my check and lost the paperwork that was sent in the same envelope."
Initially told he didn't qualify for a modification because he wasn't behind in his payments, then because his hardship was too severe, Pieciak and his wife downsized their lifestyle and did what they could to make their payments When his wife lost her job as a waitress four months ago, they went down to one car. The couple has done what it could since then to put food on the table for the family while waiting on the bank to make a decision.
"I went back and forth with the lender on my own at the beginning, but they didn't make it easy to understand their process," says Pieciak. "I tried repeatedly to work with the bank then turned to United Law Group."
"Joseph Pieciak retained United Law Group four months ago," said Robert Buscho, attorney for United Law Group. "We worked with this family to present a package to Bank of America that met the lender's documentation requirements. Our one goal was to help the Pieciaks get the terms of their loan changed so the family could keep their home."
United Law Group is a leading national law firm that litigates cases against banks and lenders to help troubled homeowners. The firm pursues every available legal channel when helping families, like the Pieciaks, who have been victimized by predatory banking practices.
"United Law Group proved itself during this process," said Pieciak. "They kept us informed about the status of our case and celebrated with us when we thought we'd secured a modification. I can't say enough about their professionalism and integrity. I just wish I felt the same about my lender. If we lose this house at least we know we did our best."
United Law Group continues to fight on behalf of the Pieciak family and others like them.
About United Law Group
United Law Group is a national law firm with offices in California, New York, Florida, Ohio, Nevada & Arizona. The firm represents consumers in complex litigation concerning abusive banking practices, breaches of contract and violations of state and federal laws. United Law Group also litigates cases involving bankruptcy, IRS settlements and debt settlements in state and federal courts across the nation. Employing a team of top-notch attorneys, United Law Group leverages leading-edge technology to manage cases, support investigative efforts and ensure accurate, frequent communication with its clients. It puts together class action lawsuits when necessary in order to provide the best legal counsel to individuals who might not be able to resolve their issues without representation.
For further information on United Law Group, visit: http://www.UnitedLawGroup.com or call Corvi Urling, Executive Consultant for United Law Group at (800) 680-5717.
# # #