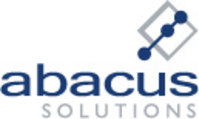 Every company I know of is concerned with business continuity, and therefore needs a disaster recovery plan
Marietta, GA (PRWEB) October 18, 2009
Abacus Solutions, a leading IT services firm, today announced its new Business Continuity and Disaster Recovery Solutions packages.
"Every company I know of is concerned with business continuity, and therefore needs a disaster recovery plan," said Patrick Hiller, CEO of Abacus Solutions. "Our bundled plans make determining the right solution simple. Our pre-packaged plans make determining needs and budget easy by eliminating guess work and hidden costs."
The Abacus Solutions Professional Service team takes the pre-packaged business continuity and disaster recovery solutions bundles and design the plans to work within a company's needs. The plans are specifically designed to cater to customers with a variety of business continuity needs, from the customer that cannot afford any downtime but has a high budget, all the way to those that have a tight budget but can deal with a bit of downtime. Then the packages can be customized even further, with specific priorities in mind.
According to the Abacus Solutions certified engineers, companies tend to make the mistake of testing their disaster recovery plan using the "best case scenario."
While these tests may be less time consuming, they do not account for failed disks, delivery time, and many other factors that can affect downtime. The Abacus Solutions disaster recovery plans are tested factoring in all conditions that determine how fast an IT department can get back up and running following a disaster situation.
The Abacus business continuity and disaster recovery solutions also span different back-up preferences. Tapes can still be used for storage, but Abacus also has options that allow data to be stored online or even hosted at the Abacus Solutions facility. Having different options allows a business to choose the one that works for them. The Abacus plans range from a basic, do-it-yourself approach, to plans where Abacus handles everything from start to finish.
About Abacus Solutions
Abacus Solutions architects multi-platform enterprise-level, server, storage and networking solutions by offering technologies from leading vendors. Products include new and used servers, software, networking and storage solutions. Whether new or expertly refurbished and warrantied equipment is needed, Abacus works directly with, and across, the purchasing and IT departments at both strategic and deep-dive technical levels to match the right equipment, budgets and processes to a company's direct needs -- delivering technology much faster than working directly with OEM vendors, at a fraction of the cost. For additional information, call 770-738-1101, 1-800-605-5446 or visit abacusllc.com.
###