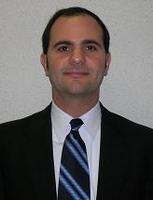 Last year our section won the MSBA pro bono service award for its program in matching pro bono tax attorneys with pro se litigants at the U.S. Tax Court
Greenbet, MD (Vocus) October 16, 2009
Robb A. Longman, senior associate in Joseph, Greenwald & Laake's business/tax practice group, has been tapped by the Maryland State Bar Association Tax Section to expand the Section's award-winning pro bono program nationally with the American Bar Association.
"Last year our section won the MSBA pro bono service award for its program in matching pro bono tax attorneys with pro se litigants at the U.S. Tax Court," explained Longman. "The program was so successful that we were approached by the Tax Section of the American Bar Association to work with its pro bono coordinator to set up this program in 32 venues around the country."
The U.S. Tax Court travels to different cities on a regular basis. For example, it will be in Baltimore on November 30. Mr. Longman uses the MSBA list serve to recruit volunteer attorneys to appear at the Tax Court's calendar call. "Pro se litigants with a case under $50,000 can meet with one of our volunteers and the Internal Revenue Service counsel. Hopefully, a consent agreement can be reached. If not, the volunteer attorney may represent the litigant pro bono if the attorney chooses to do so."
In his new role, Mr. Longman will be working with the ABA's pro bono coordinator to set up this program in other states. There are 32 sites where the Tax Court sits that do not have any pro bono clinic. "These 32 sites will be our focus," said Mr. Longman.
"The Tax Court has been thrilled with the program," said Mr. Longman. "It moves the docket along and has saved countless hours of courtroom time."
Joseph, Greenwald & Laake, P.A., is headquartered in Greenbelt, Maryland, with satellite offices in Rockville and Prince Frederick. JGL, a full-service law firm with 33 lawyers, has been serving the citizens of suburban Maryland and the District of Columbia for more than 40 years.
For further information, contact Robb A. Longman, Esq., at 240 553 1218.
###