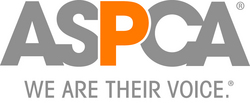 The ASPCA is proud to honor those who have demonstrated extraordinary compassion, bravery and commitment to furthering the human-animal bond
New York, NY (Vocus) October 16, 2009
Ten remarkable animals and people, including a piano-playing cat and the task force who participated in the largest dog fighting raid in U.S. history, will be honored for their heroic deeds at this year's ASPCA® (The American Society for the Prevention of Cruelty to Animals®) Humane Awards Luncheon in New York City.
The ASPCA's annual Humane Awards Luncheon, sponsored by The Hartville Group, will be held on Thursday, October 29th from noon to 2 p.m. at the newly-renovated Pierre Hotel in New York City. The ceremony recognizes animal heroes that have demonstrated extraordinary efforts, as well as individuals who made a significant impact in the lives of animals during the past year.
"The ASPCA is proud to honor those who have demonstrated extraordinary compassion, bravery and commitment to furthering the human-animal bond," said ASPCA President & CEO Ed Sayres. "The Humane Awards celebrates the important role that animals play in our lives."
Following a nationwide call to the public for nominations in February, an ASPCA-appointed committee reviewed hundreds of entries and selected winners in seven specific categories.
The 2009 ASPCA Humane Award winners are:
ASPCA Dog of the Year
A true four-legged hero, Archie is an eight-year-old black Labrador retriever, who serves as an assistance dog and social lifeline for Sergeant Clay Rankin. Sgt. Rankin suffered spinal injuries while serving in Iraq, and Archie is his primary caregiver and social safety net. Archie's loyalty and perseverance in helping Sgt. Rankin accomplish his daily tasks has allowed the veteran to regain his confidence and independence, move forward with his life and continue serving the country he loves.
ASPCA Cat of the Year
When Betsy Alexander and Burnell Yow visited an animal shelter in Cherry Hill, New Jersey, they never imagined they would adopt a feline prodigy. Nora is a five-year-old gray tabby, whose special piano-playing skills quickly became a YouTube sensation, drawing more than 15 million page views and inspiring a Lithuanian composer to arrange a symphony in her honor. Nora is a talented example of how shelter pets—far from being castoffs—often make the best animal companions.
ASPCA "Tommy Monahan" Kid of the Year
This award is dedicated to Tommy Monahan, a 9-year-old Staten Island boy who perished in 2007 trying to save his pet from a house fire. Eleven-year-old Monica Plumb in Powhatan County, Virginia, decided to make a real difference after seeing a news story about a pet that was saved from a house fire due to the use of an oxygen pet mask. Monica launched PetMask.com to collect online donations to purchase pet masks for fire departments, and has since purchased more than 50 mask kits for fire stations in nine different states. Monica is truly an inspiration for other young people and a beacon for those who cannot speak for themselves.
ASPCA Firefighter of the Year
Deputy Chief Mark Duff and the Hingham Fire Department are renowned for their bravery and commitment to saving the lives of animals. In February 2009, they participated in the rescue of a two-year-old black Labrador retriever named Ollie, who fell through thin ice into the frigid waters of Hingham Harbor. Firefighter Jim Sheard was one of the heroes on the scene. He donned a coldwater rescue suit to attach himself to the suffering canine, while his fellow firefighters pulled the two of them to safety on shore. Ollie was transported to a nearby animal hospital, and thanks to the noble efforts of the Hingham Fire Department, now has a second lease on life.
ASPCA Law Enforcement Officers of the Year
On July 8, 2009, the ASPCA participated in a massive dog fighting raid, the largest federal crackdown on dog fighting in U.S. history. The raid spanned eight states, including Missouri, Illinois, Iowa, Texas, Oklahoma, Arkansas, Nebraska and Mississippi, which resulted in the rescue of more than 400 dogs and nearly 30 arrests. The success of the raid was largely due to the efforts of Tim Rickey and Kyle Held of the Humane Society of Missouri (HSMO) and undercover agents Sergeant Terry Mills and Sergeant Jeffrey Heath of the Missouri Highway Patrol. The bravery and tenacity of these four individuals not only means a second chance for countless dogs, but also serves as a giant step forward in the effort to end animal cruelty nationwide.
ASPCA Henry Bergh Award
Steve Smith and Alayne Marker founded the Rolling Dog Ranch Animal Sanctuary in Ovando, Montana, in December 2000. The couple left their corporate jobs in Seattle and relocated to Montana fulltime to devote themselves to animal rescue. Their mission was to turn 160 acres of open grassland and cottonwoods into a sanctuary for animals with special needs—those pets who are least likely to be adopted and most likely to be euthanized in traditional shelters. The animal sanctuary is now home to approximately 70 animals, nearly two-thirds of whom are blind.
ASPCA Lifetime Achievement Award
Richard O'Barry has been exposed to both sides of the dolphin world. In the 1960s, he trained dolphins for the popular American TV series Flipper. During the course of spending day and night with these sensitive mammals, O'Barry had a life-altering change of heart and his about-face led to a lifelong crusade to free dolphins and educate the world about the plight of dolphins in captivity. In 1970, O'Barry founded the Dolphin Project and launched a campaign against the multi-billion dollar dolphin industry. He has rescued and released more than 25 captive dolphins in Haiti, Colombia, Guatemala, Nicaragua, Brazil, the Bahamas and the United States. O'Barry is currently the subject of an award-winning documentary, The Cove, which chronicles an effort to expose the truth about dolphin hunting in Taiji, Japan.
Media Contact: Emily Brand
T: 212-876-7700 x 4575 / C: 646-784-5111 / E: EmilyB (at) aspca.org
About the ASPCA®
Founded in 1866, the ASPCA® (The American Society for the Prevention of Cruelty to Animals®) is the first humane organization established in the Americas and serves as the nation's leading voice for animal welfare. One million supporters strong, the ASPCA's mission is to provide effective means for the prevention of cruelty to animals throughout the United States. As a 501 [c] [3] not-for-profit corporation, the ASPCA is a national leader in the areas of anti-cruelty, community outreach and animal health services. The ASPCA, which is headquartered in New York City, offers a wide range of programs, including a mobile clinic outreach initiative, its own humane law enforcement team, and a groundbreaking veterinary forensics team and mobile animal CSI unit. For more information, please visit http://www.aspca.org.
About The Hartville Group
The Hartville Group is one of America's oldest and most established independent pet health insurers. Since our founding in 1997, The Hartville Group has been dedicated to helping pet owners pay for their pets' veterinary care with well-designed pet health insurance plans. The insurance plans range from simple accident coverage to more comprehensive protection including illness and wellness care. The Hartville Group is ASPCA's strategic partner for pet health insurance.
###