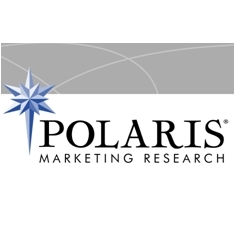 Sybil and I make a great team because we believe the best learning takes place when students are engaged. We are planning a very hands-on workshop that will give attendees a chance to work through some of their company's real and current issues
Atlanta, GA (PRWEB) October 18, 2009
Brand research firm, Polaris Marketing Research Inc., announced today that senior vice president Debra Semans and Quality Services Marketing president Sybil Stershic are presenting an American Marketing Association Spotlight Forum on the link between internal branding and internal marketing. The workshop will be held on November 13, 2009, in Houston, Texas, at the Courtyard by Marriott at the Houston Galleria.
"Sybil and I make a great team because we believe the best learning takes place when students are engaged. We are planning a very hands-on workshop that will give attendees a chance to work through some of their company's real and current issues," said Semans.
In today's competitive environment, organizations have to do everything possible to leverage employees' efforts to gain customer loyalty. Internal branding and internal marketing are both important in capturing the hearts and minds of employees. In this Spotlight Forum, Semans and Stershic will give attendees tools and techniques, case studies and hands-on exercises to create understanding and application of the internal branding and internal marketing concepts.
Semans is a veteran member of the AMA marketing faculty, having developed and taught classes on internal branding, brand research, brand positioning, online research, and brand experience management. Stershic is a former AMA president and also teaches many classes for AMA on topics in marketing, non-profit marketing and service quality marketing.
AMA's Spotlight Forums are intense, one-day sessions designed to explore a current topic in marketing in a way that is engaging, interactive and informative. To register or for additional information, visit marketingpower.com.
About the Brand Research Company, Polaris Marketing Research:
Founded by Jan Carlson in 1989, Polaris Marketing Research is a full-service firm that provides state-of-the-art online interactive marketing research reporting, interviewing and data collection, quantitative and qualitative research expertise and personalized project management.
Atlanta-based Polaris Marketing Research is affiliated with the Council of American Survey Research Organizations, the American Marketing Association and the American Society for Quality.
For more information, call Dianne Hill at 404-816-0353 or visit us at polarismr.com.
###