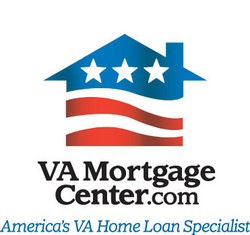 We're committed to helping inform and serve those who have served us
Las Vegas, Nevada (PRWEB) October 15, 2009
VA Mortgage Center.com is honored to sponsor a portion of the military blogging track at this year's Blog World Expo, which continues through Saturday at the Las Vegas Convention Center.
Attendees and participants at MilBlog sessions will enjoy free refreshments courtesy of VA Mortgage Center.com, the nation's leading VA home loan specialist.
Blackfive.net, one of the country's top military blogs, lauded VAMC earlier this week for its continued support: "Sincere thanks and much appreciation go out to them for their generosity and help in making the military side of this year's Blog World and New Media Expo a success."
VA Mortgage Center.com is also represented at the MilBlog track by its You Served.com bloggers and radio show hosts CJ Grisham and Troy Steward. The pair are serving as panelists and covering the event exclusively for You Served.com, a leading blog devoted to coverage of the military and veterans' community.
Grisham, one of the most recognized military bloggers in the country, and Steward also host a weekly podcast dedicated to military affairs.
VA Mortgage Center.com created the You Served blog three years ago, part of its long-term commitment to helping educate the military community. The blog hosted a Virtual Veteran's Day Parade in 2008 that raised money for Project Valour-IT, which helps provide voice-controlled/adaptive laptop computers and other technology to support military members recovering from hand wounds and other severe injuries.
"We're committed to helping inform and serve those who have served us," said Nathan Long, chief executive officer for VA Mortgage Center.com. "Military blogs are a crucial resource for those who serve and their families."
Community service and outreach remains a core focus for VAMC and its employees. The company has supported agencies like Paralyzed Veterans of America and the National Coalition for Homeless Veterans and received a United Way Pacesetter designation for both 2008 and 2009.
VA Mortgage Center.com employees also fund five biannual $1,500 scholarships as part of the company's Military Education Scholarship Program.
###