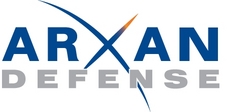 West Lafayette, IN (PRWEB) October 16, 2009
Arxan Defense Systems, Inc., a leading anti-tamper systems integrator for government and military programs, announced it will showcase its proven anti-tamper technology at MILCOM 2009 in booth #35 and demonstrate its new EnforcIT-H Cryptographic Suite in Altera Corporation's booth #461.
Arxan's participation at MILCOM 2009 provides visitors a first-hand opportunity to learn and experience the company's best-of-breed, field programmable gate array (FPGA)-based anti-tamper and software protection products. Arxan's full service support across the entire anti-tamper lifecycle is a solution implemented by the US government and system integrators to protect the nation's critical program information.
Arxan's demonstration of their EnforcIT-H Cryptographic Suite is part of a joint engineering effort with Altera. The suite features a set of Arxan FIPS 140-2 certified cryptographic cores running on an Altera Cyclone® III LS FPGA. Show attendees can view a live demonstration of Arxan's EnforcIT-H Cryptographic Suite performing encryption and decryption on a real-time video stream at Altera's booth.
"By partnering our anti-tamper technology with that of industry leaders such as Altera, Arxan Defense Systems continues to invest in protection solutions that deliver advanced security to its customers," said Michael Mehlberg, vice president of product management for Arxan Defense Systems.
MILCOM 2009: Sunday, October 18 to Wednesday, October 21, 2009
Location: Arxan Booth #35 and Altera Booth #461 (Live Demo)
Arxan Contacts at MILCOM 2009: Eric Bryant, Chief Technology Officer; Michael Mehlberg, Vice President of Product Management; Chris Nimmer, Director Federal Sales
Website: http://www.arxandefense.com
About Arxan Defense Systems
Arxan Defense Systems, Inc. delivers best-of-breed anti-tamper solutions to protect critical program information in military technology. As a systems integrator, Arxan Defense Systems provides full-service support across the entire anti-tamper lifecycle, empowering clients to implement advanced anti-tamper solutions through a combination of people, product and processes. Arxan Defense Systems' EnforcIT platform provides advanced anti-tamper protection that dynamically prevents, detects and reacts against sophisticated attacks. Founded in 2001, Arxan Defense Systems supports a full range of anti-tamper and robustness needs, from IP protection to military grade assurance. Arxan Defense Systems has offices in Indiana and Washington DC. For more information on Arxan's platform on how to protect critical program information please visit http://www.arxandefense.com .
# # #