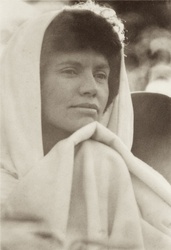 The Lost Years of Jesus
Bozeman, Mont (PRWEB) October 16, 2009
Elizabeth Clare Prophet, New Age author and spiritual leader, passed away Thursday at her home in Bozeman, Mont., after a long battle with Alzheimer's disease. She was 70. Her family is comforted that the ordeal is over and that their mother is at peace.
Mrs. Prophet, founder of Church Universal and Triumphant, had been receiving 24-hour care. In 1998, after she was diagnosed with early-onset Alzheimer's, she stated to her family members that she did not want the use of artificial nutrition to keep her alive if she were unable to eat or drink. By October 2, she had become unable to eat, and she passed slowly and peacefully out of this life, according to her daughter and guardian Erin Prophet.
It has been nine years since she officially retired officially retired. In 2000, with the help of family and longtime friends, she moved to Bozeman from the church's headquarters in Corwin Springs, Mont., where she had been living for the previous ten years.
She was born Elizabeth Clare Wulf in Red Bank, N.J., in 1939. Her parents called her Betty Clare as a child. Her father, Hans, was a German immigrant who built yachts. Her mother, Frida Enkerli, was a native of Switzerland who had worked as a governess for many years in New York City.
In marching band at Red Bank High School, "Betty Clare" played the clarinet. She loved to dance the jitterbug, water ski and swim at the Jersey shore. She graduated fourth in her high school class and received a bachelor's degree in political science from Boston University. In 1961, while living in Boston, she met Mark L. Prophet, founder of The Summit Lighthouse, a New Age spiritual group. Soon after, she moved to Washington, D.C., to help him build The Summit. In 1963, Mark and Elizabeth were married, and together they promoted what they called the teachings of the ascended masters.
In 1972, they published their first co-authored book, "Climb the Highest Mountain." After Mark Prophet passed away in 1973, Elizabeth founded the Church Universal and Triumphant, which she led along with the Summit Lighthouse. She gained worldwide recognition for her writing and preaching, publishing more than 50 books, including "The Lost Years of Jesus," a New Age bestseller. She founded a community in California known as "Camelot," and then in Montana, on the Royal Teton Ranch in Corwin Springs, near Yellowstone National Park. This month, she published "Preparation for My Mission," a memoir about her early life, edited by her daughters Erin and Tatiana.
Until her retirement, Mrs. Prophet rarely took time for relaxation but when she did, she loved to cook for her family, listen to classical music, go to Broadway shows and attend the opera. She even had a penchant for watching the latest Eddie Murphy film with her family and close friends.
Prophet is survived by her five children, Sean Prophet, Erin Prophet, Moira Prophet Siskind, Tatiana Prophet and Seth Francis (son of Edward Francis), and nine grandchildren: Christopher, Nathaniel and Laurence Prophet; Mark and Victor Reed; Chantelle and Bridgette Lewis; Elliot Prophet; and Samuel Siskind.
The family would like to thank Church Universal and Triumphant, The Summit Lighthouse, and all those who contributed funds for their mother's care. They also send their appreciation to everyone who sent their mother gifts, good wishes, prayers and remembrances over the years. They would most particularly like to thank all who cared for her, especially Murray and Claude Steinman, Mary Ellen Gearty, and Elizabeth Sage.
We love you, Mom, and we are so happy you are free.
Plans for a funeral service and memorial event to be held in Bozeman by the family will be announced. In lieu of flowers, please make a donation to the Antahkarana Society: http://www.antahkaranasociety.org/
# # #