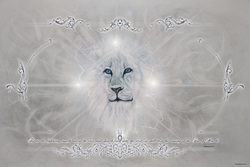 Over the centuries, art has become more commercialized, we are trying to overcome cultural barriers and transcend beyond language and cultural boundries by presenting work that creates response on a deeper level
Casper, WY (PRWEB) October 20, 2009
Omeed, the artist and designer constructed Casablanca art gallery to represent the Persian culture. Since its inception, Omeed has worked tirelessly to offer his art to all people and cultures. To promote interest in intellectual and artistic activity, Designs By Omeed has developed a live and interactive TV show at http://www.ustream.tv/channel/designsbyomeed.com---art-&-fashion-display.
"We want people all over the world to view our designs; we invite guests to present their fresh ideas in a cultural setting," says Omeed.
In his mid-forties, Omeed hopes to present a variety of experiences in visual art, from décor, Persian art, paintings, and fashion styles and photography. Go to http://www.CasablancaOmeed.com to view his latest designs.
"Over the centuries, art has become more commercialized, we are trying to overcome cultural barriers and transcend beyond language and cultural boundries by presenting work that creates response on a deeper level," says Omeed.
Designs By Omeed offers a variety of prints that can be used to enrich your home, office, or any other space. One of the exceptional qualities to Omeed's art, is that it can be produced in any size. Collectors and buyers can view the designs by visiting http://www.DesignsByOmeed.com Buyers can also purchase contemporary photography for the fashion industry.
An example of Omeed's painting collection, "Unity and Diversity" pieces consists of thirteen paintings. Those paintings include four languages, English, Chinese, Persian, and Abstract colors.
"Greatness is always built upon upon this foundation: The ability to appear, speak, and act as the most common man." ~ The Foundation for Greatness by Hafiz (c. 1320-1389).
Media Contact:
Travis Glasgow
307-258-1099
###