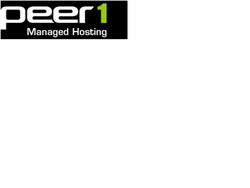 PEER 1 has gone from strength to strength by delivering the best technology to our hosting customers backed up with outstanding service
Southampton, UK (PRWEB) October 19, 2009
Jon Barber, CEO of Canada-based Dynaworx Inc. and longstanding PEER 1 customer commented: "Ten years as a top business hosting provider is a major achievement that PEER 1 should be very proud of, and we should know! Dynaworx has been a PEER 1 customer since the first day of its first data centre and our relationship with them over the years has been instrumental in enabling us to grow to over 200 servers and realise our own business potential. PEER 1 has consistently valued our business, sought to collaborate, and acted as a genuine partner throughout our relationship to date. We congratulate the company on its success now and into the future."
PEER 1 began in 1999 at the outset of the Internet age when founder Lance Tracey, alongside then CTO Mark Teolis, set up the original network infrastructure to offer affordable web access to customers. Ten years later, PEER 1 has grown to a 360-strong international team delivering global business hosting solutions through its 10GB SuperNetworkTM and 16 data centres around the world. PEER 1's more than 10,000 customers ranging from startups to enterprises benefit from its 100% uptime guarantee and FirstCall SupportTM promise.
"PEER 1 has gone from strength to strength by delivering the best technology to our hosting customers backed up with outstanding service," said Dominic Monkhouse, Managing Director of PEER 1 UK. "Our UK data centre and local access to the SuperNetwork cements PEER 1's global capability which is opening new doors for us across the EMEA region."
PEER 1 currently has over 500 customers in EMEA making it one of Europe's largest business hosting providers. The company offers managed hosting through PEER 1 and dedicated hosting through ServerBeach, which is billed as 'by geeks, for geeks'.
PEER 1 has accomplished numerous corporate and technology landmarks in its 10-year history, the highlights of which include:
1999: Colobrokers forms at the outset of the Internet age to provide affordable bandwidth to customers
2004: Acquired ServerBeach Ltd, including data centres in San Antonio, Texas and Herndon, Virginia
2004: Opens first European network POP in London, UK and connects to LINX, the London Internet Exchange and peering point for the majority of European carriers
2005: Purchased Managed Hosting assets of Interland, Inc, including data centres in Atlanta, Georgia; Fremont, California; and Miami, Florida
2006: Extends SuperNetwork to Amsterdam, The Netherlands, and joins AMS-IX, the Amsterdam Internet Exchange and peering point
2008: ServerBeach puts its 10,000th server online
2008: PEER 1 trades on the TSX (Toronto Stock Exchange), under trading code PIX
2009: PEER 1 UK operation opens in Southampton, UK with data centre in Fleet, Hampshire
About PEER 1:
PEER 1 believes in the limitless opportunity of the Internet, and the business growth potential it provides for its more than 10,000 customers. As a global online business hosting provider, PEER 1 offers a reliable high performance Internet network supporting scalable managed hosting, Dedicated Hosting through the ServerBeach brand, and Colocation solutions. Backed by its 100 percent uptime guarantee and 24x7x365 FirstCall Support™, PEER 1 ensures customers' online presence is always fast, always available. Since 1999, PEER 1 has grown to include 16 state-of-the-art data centres and points-of-presence throughout North America and Europe. The company's headquarters are in Vancouver, Canada, with European operations headquartered in Southampton, UK. PEER 1 shares are traded on the TSX under the symbol PIX. For more information visit: peer1hosting.co.uk.
managed hosting review, managed dedicated hosting, managed hosting services, dedicated hosting, dedicated server hosting
###