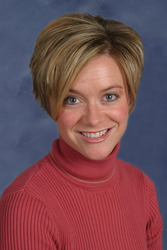 Reston, VA (PRWEB) October 19, 2009
On Thursday, October 22 at 1:00 p.m. ET, Siteworx, Inc. will host a live Web event titled, "Interactive Marketing Strategic Outlook 2009." The featured speaker for the event is Forrester Research VP and Principal Analyst Shar VanBoskirk.
Shar VanBoskirk is a leading expert on how businesses can leverage interactive marketing channels and technologies to drive sales and deepen customer relationships. Shar's research focuses on overall interactive marketing strategies; crafting efficient, effective interactive programs; organizing for interactive marketing; and integrating interactive channels into the rest of the marketing mix.
Moderating the discussion will be Giovanni Calabro, Vice President of User Experience at Siteworx. Giovanni has over 10 years of experience leading interactive research and design efforts for a wide range of business sectors. Currently, Gio serves a diverse client base at Siteworx including American Diabetes Association, MTV Networks, NPR and JPMorgan Chase.
VanBoskirk and Calabro will discuss highlights of the recent Forrester Research report, "The US Interactive Marketing Forecast, 2009 to 2014." Specifically, they will address:
•The tremendous growth that is forecast in interactive tactics and the corresponding cannibalization of traditional media budgets
•Top trends and best practices in search marketing, social media and mobile marketing
•The increased importance of Web content management (WCM) and content management system (CMS) tools to the design, management and measurement of interactive marketing programs
Who Should Attend:
Interactive marketers, communications, public relations, direct marketing and search marketing professionals are encouraged to attend.
To participate in this live event, register here: Interactive Marketing Strategic Outlook 2009.
If you have specific questions you'd like to address to VanBoskirk and Calabro, direct message us at twitter.com/siteworx.
Siteworx offers a continuing series of Web events on a wide range of topics including user-centered design, interactive marketing, and Web strategy. An overview of its most recent event, "Web Content Management (WCM) at the Nexus of Your Marketing and Customer Experience Strategy," featuring Forrester Senior Research Analyst, Stephen Powers, is available on the Siteworx blog.
About Siteworx, Inc.
Siteworx, Inc. provides the full range of Web design and content management solutions through deep expertise in user experience, a wide range of Web development platforms and an award-winning creative design team. From mobile applications and social media strategies--social networks, blogs, RSS--to content management, enterprise search and analytics solutions, Siteworx delivers improved performance to an impressive roster of clients including AOL, The College Board, Discovery Communications, National Geographic and U.S. News & World Report. Siteworx is a Microsoft Gold Certified Partner. Learn more at http://www.siteworx.com.
# # #