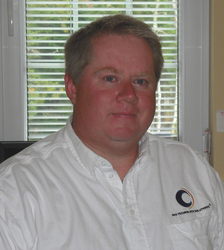 Greenbelt, MD (PRWEB) October 19, 2009
OAO Technology Solutions, Inc.(OAOT), a global leader in managed Information Technology (IT) solutions today announced that James Keirstead, Senior Data Base Administrator, is one of twelve recipients of the 2009-2010 New Brunswick, Canada Rising Stars Award.
The annual provincial event recognizes individuals that represent companies throughout New Brunswick and distinguish themselves from their peers by the quality of their work and their positive impact on the Information, Communications and Technology (ICT) industry. Rising Stars are also involved in a year-long mentorship program for the purpose of promoting the information technology profession throughout the region.
Mr. Keirstead is located in the Moncton, New Brunswick office, one of two designated Onshore Outsourcing locations in Canada for OAOT. With 17 years of Oracle development experience and as a member of the company's Strategic Business Solutions team focused on Oracle Solutions, Mr. Keirstead is among the experts who are recognized by Oracle product and support teams as industry leaders for shaping Oracle Lite into what it is today. One such project is the development and ongoing maintenance of a mobile application to globalize and extend a customer-focused warranty management system for one of the world's largest automobile manufacturers. He has also trained database resources around the world, from Brazil to Bangalore, sharing his remarkable knowledge about Oracle databases.
About OAO Technology Solutions, Inc.:
OAOT (http://www.oaot.com) is a global leader in Managed IT Services and Solutions to Fortune 500 corporations, global outsourcers and government agencies. The Company's global expertise includes application outsourcing, data center and infrastructure management and staffing solutions. Headquartered in Greenbelt, Maryland, our 1,600 worldwide employees are located throughout the United States, Canada and Europe.
Copyright 2009 by OAO Technology Solutions, Inc. ® All rights reserved.
###