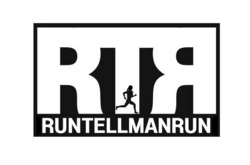 I can't thank Brett enough for agreeing to meet
State College, PA (Vocus) October 17, 2009
Pittsburgh, Penn. Brett Keisel, starting defensive lineman for the Pittsburgh Steelers, will shake hands with a Vermont man running barefoot across America on Tuesday when the two share lunch with residents of The Hub, a homeless relief program of Three Rivers Youth located in the Strip district.
Knudson is running barefoot across America to raise $100,000,000.00 to aid homeless youth in a project called RunTellmanRun. He left New York City on Sept. 9 and hopes to reach Los Angeles by mid-winter. He is currently approaching Pittsburgh on Rte. 130, averaging about 20 miles per day, and plans to run through downtown Pittsburgh on Tuesday.
Keisel -- no stranger to local and national charities, including a chair position with the Homeless Children's Education Fund -- and his wife, Sarah, will meet the residents of The Hub to better understand their situation. Knudson is there to meet residents and learn about The Hub's recent loss of federal funding and to discuss remedies.
The 285-pound Keisel, owner of two Superbowl rings, and the 150-pound Knudson, owner of several successful internet marketing companies, plan to autograph a football that will later be auctioned to raise money for Three Rivers Youth, the organization that runs The Hub.
"I can't thank Brett enough for agreeing to meet," said Knudson while on break from his run in Greensburg yesterday. "He is obviously respected in Pittsburgh, and he's going to be a great help in shining a floodlight on the problem of youth homelessness in this country."
While running through State College on October 7, Knudson visited the Stepping Stone youth shelter and pledged the next $10,000 in donations to renovate its kitchens.
"When I heard this guy, Tellman, was running across the country for charity, I wanted to meet him," said Keisel after practice today with the Steelers. " And when I heard he was raising $100,000,000 for homeless kids, and running barefoot, I knew I had to meet him."
Keisel added, "What an amazing feat for such an important cause. My wife and I are honored to be a part of it."
Media are invited to attend the event and are asked to contact Luke Stafford, RunTellmanRun's PR agent at 802-275-2749 for more info.
Lunch and press conference with barefoot philanthropist Tellman Knudson and Pittsburgh Steeler Brett Keisel at The Hub.

When: Tuesday, October 20, 2009. 11:00 a.m.
Where: The Hub Outreach Center, 26th St. & Smallman St., Pittsburgh, PA 15222.
All media are invited to attend.
About The Hub:
The Hub is an outreach and drop-in center for runaway and homeless youth 21 and under. It maintains a street team to identify and recruit youth in need of immediate services like food, clothing, laundry and shower facilities. Assessment, counseling and crisis intervention are available, followed by aftercare and links to services like permanent housing, jobs or job training, health care and legal services. The Hub is a program of Three Rivers Youth, based in Pittsburgh. http://www.threeriversyouth.org.
About RunTellmanRun:
Tellman Knudson seeks to be the first person to run across America barefoot. He began his 3,200-mile journey in Battery Park, New York on September 9 and heads west, running the equivalent of one marathon a day. He will finish on the pier in Santa Monica, California. RunTellmanRun has set a goal of raising $100,000,000.00 to aid homeless youth in America. http://www.runtellmanrun.com.
About Tellman Knudson:
Tellman Knudson, 32, is a serial entrepreneur who has had great success in internet marketing. He overcame femoral antiversion, a debilitating leg condition, to compete on his high school cross country running team, setting several school records and competing for the New Hampshire state championship. Tellman learned to leverage his ADHD, a condition that hinders many, to his creative and financial benefit. Tellman resides in Vermont with his wife and long-time partner, Jodi Meehan, and toddler son, Torger.
About Covenant House:
Covenant House is a major beneficiary of RunTellmanRun. Founded in 1972, Covenant House is the largest privately funded agency in the Americas helping homeless kids, providing crisis care and ongoing support at 21 facilities internationally. For more information, visit http://www.covenanthouse.org, or visit http://www.NINELINE.org or call the Covenant House NINELINE (1-800-999-9999).
Sponsors:
RunTellmanRun is fortunate to have the generous financial support of:
Maverick Business Adventures® creates unique, once-in-a-lifetime experiences exclusively for entrepreneurs and CEOs. It's for the small group of top-gun achievers who want to live life to the fullest, produce business breakthroughs and give back to young & aspiring entrepreneurs through charity and education. http://www.maverickbusinessadventures.com.
The Genius Network is a massive collection of one-on-one business how-to interviews with brilliant, successful marketers who share their business secrets to give small business owners and aspiring entrepreneurs the ability to increase earnings and put fun back into business.  http://www.geniusnetwork.com
Contact:
Luke Q. Stafford, PR Guy
802-275-2749
###