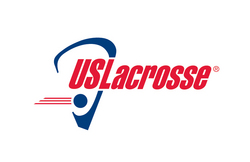 Official Performance Apparel of US Lacrosse.
Baltimore, MD (Vocus) October 20, 2009
Winston-Salem, NC and Baltimore, MD (Vocus) October 19, 2009 -- US Lacrosse is proud to announce a new partnership with Champion® Athleticwear. Champion has been selected by the sport's national governing body as the "Official Performance Apparel of US Lacrosse." Champion shares US Lacrosse's commitment to the responsible development and growth of lacrosse across the country.
Champion has been offering the very best in sports apparel to athletes of all ages for 90 years. A leader in athletic wear innovation, Champion invented the classic hoodie, mesh football uniform and sports bra. Both the sport of lacrosse, the fastest growing team sport in the country, and the Champion brand are considered 'American Originals,' known for tradition and rich heritage.
"US Lacrosse is dedicated to promoting and developing the sport of lacrosse across the country," said Steve Stenersen, president and CEO of US Lacrosse. "The partnership with Champion is a valuable relationship that provides US Lacrosse with new resources to further accomplish our mission, while giving our 300,000 members access to unique discounts on high quality performance athletic apparel."
"We are thrilled to be partnering with US Lacrosse and the thousands of members they represent." said Claire Powell, Director Champion Brand Marketing. "The partnership fits perfectly with our 'How You Play' advertising campaign and provides new opportunities to bring the Champion brand into the lives of lacrosse players, of all ages, across the country. We look forward to building a long relationship with the US Lacrosse organization, and support their efforts to propel lacrosse to new levels of popularity and visibility."
In addition to the apparel partnership, the 2010 US Lacrosse National Convention, the largest lacrosse-specific educational and networking opportunity in the country, will be presented by Champion. The convention brings together more than 5,000 lacrosse coaches, officials, vendors and fans from all over the United States. The 2010 US Lacrosse National Convention will take place January 15-17 in Baltimore.
Additionally, Champion will present the 2010 US Lacrosse Champion® Challenge in Orlando, Fla. This annual event will feature the U.S. men's and women's national lacrosse teams competing in exhibition games with top Division I programs and international teams. The 2010 US Lacrosse Champion® Challenge will take place at Disney's Wide World of Sports, January 30-31.
US Lacrosse
US Lacrosse, a 501(c)(3) nonprofit corporation, is the national governing body for men's and women's lacrosse. US Lacrosse has more than 300,000 members in 62 regional chapters around the country. Through responsive and effective leadership, US Lacrosse strives to provide programs and services to inspire participation while protecting the integrity of the game. To learn more about US Lacrosse, please visit http://www.uslacrosse.org.
Champion®
Since 1919 Champion has offered a full line of innovative athletic apparel for men and women including sport bras, activewear, team uniforms, sweats and accessories. Champion can be purchased at most sporting goods and department stores. For more information please contact us at 1-800-999-2249 or visit http://www.championusa.com. Champion is a brand of Hanesbrands Inc.
Hanesbrands Inc.
Hanesbrands Inc. (NYSE: HBI) is a leading marketer of innerwear, outerwear and hosiery apparel under strong consumer brands, including Hanes and Champion. Hanesbrands has approximately 45,000 employees in more than 25 countries. More information may be found on the Hanesbrands Internet Web site at http://www.hanesbrands.com.
# # #