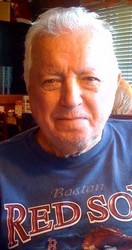 Zenny was busy seven days a week, running his business in Lowell, Massachusetts and strongly advocating for the community. He conceived of ways the city could capitalize on the beauty and majesty of the Merrimack River to foster business and enhance the lives of the people of Lowell
Cape Coral, Fla. (PRWEB) October 27, 2009
Xenophon "Zenny" Speronis is joining the Speare House, LLC a Southwest Florida firm specializing in luxury homes. He becomes co-owner of the firm along with his wife, Robin Speronis, 50, an already well-established and respected figure in Southwest Florida real estate. Comprised in part of Zen Real Estate (http://www.AskZenRealEstate.com) and luxury home boutique agency, Luxury Lifestyle Homes (http://www.LuxuryLifeStyleHomes.com), the Speare House, LLC is well positioned to capitalize on Zenny's vision and courage as a project consultant.
"Zenny was busy seven days a week, running his business in Lowell, Massachusetts and strongly advocating for the community. He conceived of ways the city could capitalize on the beauty and majesty of the Merrimack River to foster business and enhance the lives of the people of Lowell," said Robin Speronis. "When he retired in 1996, he finally had some time to himself. He's now again ready to contribute to our brokerage group."
The Xenophon "Zenny" Speronis is a retired restaurateur and civic activist. He earned his Bachelor of Science in Business Administration from Northeastern University, Boston, MA in 1951. In 1955, he opened the Speare House Restaurant and Function Facility, a Camelot-themed restaurant that stood for years as the "Castle on the Merrimack". Zenny earned a Law Degree from Suffolk University, Boston, MA in 1957 at night school while he ran the Speare House during the day. He has remained driven throughout his life.
While Lowell enjoyed glory days in the 19th century, by the 1960's, the city was well into decline. Zenny spearheaded redevelopment on a number of fronts. It is this experience that the current version of the Speare House will count on to help them make their mark in the Southwest Florida real estate market.
Zenny is considered a visionary in recognizing the beauty of the Merrimack River and the historical significance of the city's canal system. The river, right across from his restaurant, benefited greatly from his legendary dedication to cleaning up the river and its banks. This made possible salmon stocking and boat racing, riverside carnivals and concerts, and fireworks displays, that light up the night sky over the Merrimack River.
He is credited with taking the Regatta from a simple college boat rowing race to enormous festivals and fairs. His contributions to Lowell started with, "the frustration of a businessman looking at the unused river adjacent to his restaurant for years along with the frustration realizing that Lowell's shops and restaurants were not going to be able to compete with new shopping malls and about things not moving quickly enough in a positive direction," he said.
In March 1974, Zenny and other Lowell businessmen that frequented his restaurant had an idea related to planning for river-oriented events that would attract people to Lowell to patronize restaurants and businesses. According to Zenny, "Within five minutes of that meeting we had a spark and the Lowell Regatta Festival Committee was born." Zenny was named General Chairman.
In October 1974, "Octoberfest" succeeded in bringing 400,000 visitors to Lowell. National and regional celebrities were intermixed into programs with local ethnic resources. This began a tradition of successful multi-cultural, educational, and civic events designed to bring people to Lowell. The events brought crowds and excitement and also a who's who to Lowell, including Ed McMahon, Jerry Lewis, Della Reese, Olympia Dukakis, Telly Savalas, Bob Hope, and Arthur Fiedler with his Boston Pops that performed riverside concerts all ending with Tchaikovsky's 1812 Overture with canon fire and fireworks over the Merrimack River.
Over the years, the Lowell Regatta Festival Committee has sponsored over 1,200 events including a 30th Birthday Celebration for the US Air Force with a performance by Bob Hope, five appearances of Up with People, and has developed a successful community sailing program on the Merrimack River directly across from the Speare House Restaurant location. Zenny also was instrumental in bringing a similar boating program to Lowell's sister city in Lawrence, Mass.
Zenny Speronis was a trustee of the University of Lowell, now the University Of Massachusetts, Lowell, formed by the union of Lowell Technological Institute and Lowell State College in 1975. Zenny is also a lifetime member of the Massachusetts Restaurant Association's Board of Directors.
Zenny and Robin Speronis bring passion and commitment to the Southwest Florida real estate market. Zenny will bring a vision for community building to ensure luxury homes develop in connected neighborhoods that fully realize the potential of their location.
Contact
Robin Speronis
877-890-0121
###