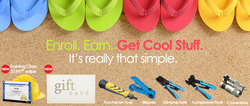 La Mirada, CA (PRWEB) October 20, 2009
ICC, offering end-to-end structured cabling solutions for data, voice, audio, video, and fiber optic connectivity for commercial and residential installations, announces a new website feature: The Elite Installer Rewards Program, available to all ICC contractors.
The rewards program provides product information and savings on ICC high-quality voice, data, audio, video, and fiber optic products include modular connectors, faceplates, patch panels, patch cords, UTP cable, cable management racks, fiber optic solutions, raceway solutions, residential Net.Media Centers and more. ICC manufactures commercial and residential structured cabling solutions governed by strict ISO 9001:2000 standards.
"For more than 20 years, ICC has delivered big brand quality without the big brand price to thousands of voice and data contractors. Now contractors will be able to realize even more profits on quality installation. They can save thirty to sixty percent when they use Elite Installer Rewards points to save on the tools they need. It's easy to earn points and free to join - you just go to ICC.com and click on MyPoints," says Marco Costa, ICC Product Manager.
The network cabling site also features a new shopping cart tool that, according to Costa, "makes it easy for Elite Installers to redeem their points and take advantage of our premium products, proven performance, and competitive prices."
In addition to thousands of products, voice and data contractors can find a comprehensive knowledgebase resource on cat6 cabling at ICC's Cat6 Knowledge Base. Designed to support contractors, cat6.com provides information about cat6 cabling products, certification training, network applications, LAN testers and more. Industry links and a database of cat6 cabling distributors, and a downloadable brochure, verification report and system planner are some other features of cat6.com.
About ICC:
Since 1984, ICC has been a contractor source for structured cabling products and product support, fine-tuning in-house operations and passing the savings on to customers. Excellence in ICC products is confirmed by ICC's ISO 9001 registration, minority business certification and recent ISO 9001:2000 registration. ICC is headquartered in La Miranda, California.
###