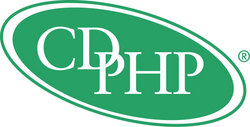 CDPHP case management nurses and social workers are an invaluable part of the health care team.
Albany, NY (Vocus) October 20, 2009
In a continuous effort to develop products and services designed to give New York employers greater access to a broad array of employee benefits, CDPHP® announces several enhancements to take effect in 2010 pending New York State Insurance Department approval.
Total CDPHPSM is the health plan's comprehensive benefits solution. This suite of products now includes national network offerings, a three-in-one plan, an expanded health incentive program, and enhanced health promotion and wellness integration.
"Total CDPHP provides opportunities for employers to incentivize healthy behavior and reduce medical costs," said Brian J. Morrissey, senior vice president, marketing, and chief marketing officer (CMO), CDPHP. The program includes an array of value-added programs that assist members in taking control of their health.
With Total CDPHP, employers can choose from a full spectrum of CDPHP products--including EPO, PPO, transitional EPO and PPO, HMO, high deductible PPO and EPO, and self-funded options--for companies of various sizes and budgets. All plans include fully covered preventive care services and worldwide coverage for emergency care.
For January 1, 2010, CDPHP is adding dozens of more affordable plan options, including 10 new prescription drug riders. In the exclusive provider organization (EPO) category, CDPHP is adding a high deductible product that can be paired with a tax-advantaged health savings account (HSA).
National Network Offerings
Beginning in 2010, most CDPHP Universal Benefits,® Inc. plans will include coverage virtually anywhere in the nation as part of the base benefits.
"Employees can now appreciate the security of a national network with the local, reliable service for which CDPHP is known," said Morrissey. "This benefit will be particularly helpful to those companies with workers in different states and multiple locations, or who may work remotely from home or on the road."
A travel rider is also being made available with HMO plans, offered by Capital District Physicians' Health Plan, Inc. This option provides a set dollar allowance for treatment outside the CDPHP service area, helping fulfill the needs of snowbirds, travelers, and college students.
CDPHP® SmartOptionsSM: One Plan, Three Options, One Price
CDPHP has responded to employer groups' health insurance needs with CDPHP® SmartOptionsSM, enabling them to offer workers a choice of three distinct health benefit designs--all for one low price. Employees can choose how they want to spend their health care dollars by selecting from among:

Copay EPO -- A copay plan for those who prefer greater predictability when budgeting for their health care services. This option offers set copayments for office visits.
Transitional EPO -- A copay is charged for primary care specialist (PCP) and specialist office visits. Inpatient services entail a deductible and coinsurance arrangement.
High Deductible PPO -- An out-of-pocket maximum offers added protection. Once the deductible is met, in-network services are covered in full.
Expanded Incentives Program
Life PointsSM, a member incentive program, is now being offered upon group renewal with most CDPHP benefit packages starting January 1, 2010. The program offers members ages 19 and older the opportunity to earn up points worth up to $365 annually per contract for a variety of healthy activities.
To help members stretch their health care dollars even further, CDPHP continues to partner with CVS Caremark to offer members extra savings on commonly used health products. Members receive a special CVS Caremark ExtraCare® Health card, for a 20 percent discount off CVS brand health-related products.
"Rewarding healthy behavior has been shown to reduce health care costs and ultimately save businesses money," said Morrissey. "CDPHP continues to lead the way in offering employers opportunities to reap these rewards."
Enhanced Health Promotion and Wellness Integration
In 2010, CDPHP will provide a new a single-source referral line that members may call whether they need assistance in dealing with a serious medical issue or are simply looking for ways to improve their health. CDPHP has a variety of programs staffed by medical professionals who proactively reach out and offer members valuable advice, resources, and tools.
"Our dedication to medical management leads to cost-effectiveness and can lead to overall improvements in employees' health," said Morrissey. "CDPHP case management nurses and social workers are an invaluable part of the health care team."
Other opportunities available to members include:

Speaking with a health coach day or night by calling CDPHP Health Coach ConnectionSM.
Taking a Web-based Personal Health Assessment (PHA) to identify potential health risks and receive suggestions for establishing a healthier lifestyle.
Attending free classes on yoga, Pilates, healthy cooking, stress management, and more.
Save up to 30 percent off regularly advertised pricing among an extensive network of alternative medicine providers.
Receive tailored e-newsletters on selected health topics via My Online WellnessSM.
CDPHP also provides large employer groups with customized health screenings and onsite seminars such as smoking cessation, blood pressure management, and nutrition programs.
About CDPHP®
Celebrating its 25th anniversary in 2009 as a physician-founded and guided health plan, CDPHP® and its affiliates currently serve members in 29 counties throughout New York state and seven counties in Vermont. The affiliated companies of CDPHP include a family of products: Capital District Physicians' Health Plan, Inc.--HMO, Healthy New York, Medicare Choices (HMO), Medicaid, Child Health Plus, and Family Health Plus; CDPHP Universal Benefits,® Inc. --PPO, High Deductible PPO, EPO, and Medicare Choices (PPO); and Capital District Physicians' Healthcare Network, Inc. --self-insured plans. Visit CDPHP at http://www.cdphp.com.
# # #