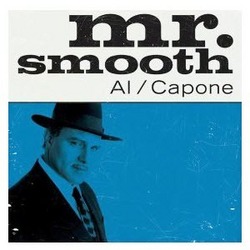 Mr. Smooth brings the listener many styles of music on one CD
Minneapolis, MN (PRWEB) October 20, 2009
Mr. Smooth, the new smooth jazz CD from the Al/Capone Band charted at number 45 on the Smooth Indie Star its first week of reporting. The CD, a mix of smooth jazz, fusion, R&B, funk and Latin music, is now being aired on 47 radio stations around the country.
"Mr. Smooth brings the listener many styles of music on one CD," says Jeep Capone, Al/Capone's band leader and drummer. "Although we're found under the smooth jazz genre, our band crosses the lines giving us a unique sound that appeals to a wider audience. I think it's that smooth blend of musical styles that makes all the difference."
One popular cut from Mr.Smooth, Jamatude, is receiving air play on the 47 stations and three more songs from the eleven-song CD have already been edited for radio, and are on their way to more stations.
Mr. Smooth is presented by The CC Entertainment label and receives air play through All That Jazz.
Al/Capone is a high-energy six-piece smooth/pop jazz band based in Minneapolis, Minnesota. The music is contemporary and melody driven while always remaining true to its jazz roots.
The band's website, http://www.CaponeLive.com contains personal biographies of the band members, history, Al/Capone band merchandise, upcoming performance venues, and the official band newsletter. You can also visit The Vault, to listen to past recordings from the Al/Capone Band.
For more information call 651-332-2212.
###