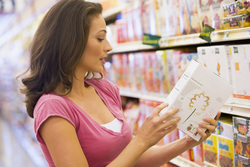 Storecasting has been around since well before Muzak's bankruptcy announcement, but I won't deny that their situation has helped generate more interest in our product
Charleston, SC (PRWEB) October 20, 2009
With industry giant Muzak working through bankruptcy reorganization, smaller companies such as Storecasting, LLC are moving in for more market share.
Storecasting positions itself as a virtual radio station in every store, capable of any combination of music and messages, including branding and the ability to change music genres as needed.
"It's a terrific tool to increase sales," says Ron Hill of Crab Shack Restaurants. "It's great to be able to talk directly to our customers and tell them about specials and upcoming events. It really is like having our own radio station."
"Storecasting has been around since well before Muzak's bankruptcy announcement, but I won't deny that their situation has helped generate more interest in our product," said Ed Seeger, CEO. "But Storecasting already had a big advantage over major competitors because internet delivery is so efficient compared to satellite dishes and compact discs."
"Muzak is a good company that hit a wall because of debt issues, not lack of business. There's plenty out there, especially given that all in-store music providers combined now only reach about 8% of the total market. We got into this business because of the 92% that remains unserved," Seeger continued.
"The beauty of our product," adds Jim Richard, Director of Sales, "is that clients can reach their customers with messages right at the point of purchase, which research says increases sales by an average of 16%. This is quite an opportunity."
"Shoppers hate silence and find music not only entertaining but comforting," says Scott Johnson, Storecasting's Director of Programming. "Storecasting's options run the gamut from Rock to Oldies to Country or anything else clients think will best serve their situation. And to the best of our knowledge, we are not heard in a single elevator," quipped Johnson, referring to Muzak's longtime, and undeserved, image as being limited to elevator music.
To learn more: http://www.storecasting.net
About Storecasting:
Storecasting, LLC is an internet based music and message system for stores and offices. It is an affiliate of American Media Services Interactive (http://www.amsinteractive.com), Charleston, SC. Services include custom internet players for clients ranging from universities to church networks and National Hockey League teams, as well as the popular music site TheRadio.Com (http://www.theradio.com), with 232 high-quality music channels. Smartphone mobile service in the US is via Flycast, Inc. and in Great Britain and India through a partnership with ROK Entertainment Group, London.
###