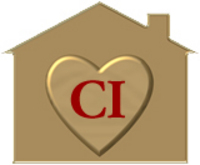 These results strengthen my belief that there is a real pent up demand among Non Resident Indians for these services
Brampton, Ontario (PRWEB) October 20, 2009
Since its launch, cilinks.com has received a very encouraging response from non resident Indians all across globe. The results are already visible.
Properties listed on site 17
Properties sold 1
Properties on offer 1
Inquiries received and requirements registered in VIP Register from
USA
UK
Canada
Vietnam
"These results strengthen my belief that there is a real pent up demand among Non Resident Indians for these services", says Mr Rajesh Chowdhry, CEO CiLinks Realty.
The site tries to address some of the concerns of NRIs by providing a platform to deal directly with NRI buyers and sellers. Besides boosting satisfaction of being dealing directly, it eliminates the agents and their commissions in the process. Settling the payment outside of India can be an icing on the cake, in the form of batter tax management.
NRI Sellers can list their property on the site. The basic package is free, which can be upgraded to premium and featured package by paying a small fee. More details about these packages can be found at package details
For a limited period, a free upgrade to premium listing is currently being offered on this site as a special promotion.
NRI buyers can list their requirements under VIP Register. They have the option to publish their requirements on the site. The system will match any new listing with the existing list of requirements and will notify the prospective buyer. Where buyers opt for to publish their requirements on the site, the prospective sellers can review these requirement and can make a direct offer.
CiLinks Realty is a Toronto; Canada based service backed by a group of NRIs experienced in the fields of real estate, financial consultancy and tax planning.
###