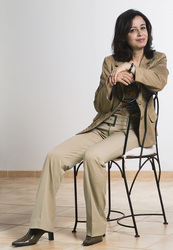 Each solution is customized to the client's needs, from managing bookings, rates and room availability across multiple distribution channels, to building dynamic websites that facilitate booking
Paris, France (PRWeb UK) October 23, 2009
FastBooking, a leading provider of advanced Internet booking systems and e-marketing services for the hospitality industry, recently surpassed 5,000 independent and chain hotels worldwide which rely on its solutions to increase revenue and exposure on the Internet and efficiently manage distribution strategy.
"This is clearly a milestone for us," says Soraya Kefs, FastBooking Chief Operating Officer and co-Founder. "One of the contributing factors to the leadership position we've built since we started almost 10 years ago is our commitment to service. Our clients stay with us...Not just for our industry-leading technology, or for the customized solutions we develop for them, or because we're experts in the hotel industry but because our commitment to service pushes us to go the extra mile for them. We are completely invested in their success. Our success is their success and our compensation depends on it."
FastBooking recruited 60% more hotels in 2009 compared to 2008. The impressive list of new clients includes prestigious properties from around the globe such as Hotel Sacher Wien (Austria), Ayodhaya Suites Resort & Spa (Thailand), Château de la Messardière (France), The Ulin Villas and Spa (Indonesia), Serrano Palace (Spain), Hard Rock Hotel Pattaya (Thailand), Grand Hotel Via Veneto (Italy), Swiss-Belhotel Golden Sand Resort (Vietnam), Olissippo Lapa Palace (Portugal), Ree Hotel (Cambodia), Concorde Hotel Singapore (Singapore), Hotel Meson de San Sebastian (Mexico), Eden Andalou (Morroco), Beaufort Mayfair (UK).
FastBooking helps hoteliers boost hotel website bookings with a portfolio of integrated e-commerce solutions ranging from a multilingual Internet Booking Engine, to GDS/IDS representation, e-marketing tools and a distribution program.
"Each solution is customized to the client's needs, from managing bookings, rates and room availability across multiple distribution channels, to building dynamic websites that facilitate booking," says Soraya Kefs. "We are completely invested in each client's success which makes us a true partner."
Visit FastBooking during WTM in London
November 9-12, 2009
Booth TT6100
About FastBooking
Since 2000, FastBooking has been the preferred partner to hotelkeepers worldwide, driving more visitors to hotel websites and converting these visitors to direct bookings. FastBooking products and services optimize a hotel's business by maximizing highly profitable direct website bookings, then rationalize inventory and pricing across all online sales channels. The company even optimizes business through legacy GDS/IDS with a cost effective service.
Headquartered in Paris with subsidiaries in Italy, USA, Asia and India, the company has 3i Group plc and E. de Rothschild as anchor investors. It employs 160 persons worldwide and has gained the trust of more than 5000 customers.
For more information, visit the FastBooking corporate website at http://www.fastbooking.net.
Press Contact
Deborah Gallin
+33 (0)1 44 71 88 83
FastBooking is a registered trademark of FastBooking. Other trademarks and trade names may be used in this document to refer to either the entities claiming the marks and names or their products. FastBooking disclaims any proprietary interest in trademarks and trade names other than its own.
###