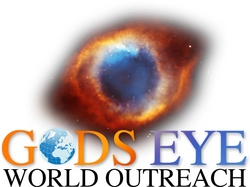 Metro, NY (PRWEB) October 29, 2009
In line with its faith-based vision of uniting families around the globe, GEWO, Inc. converts its pay-per-view business component to special event video hosting. As a new phase of its Internet video broadcasting business, Weddings/Special Events On-Demand host's simulated live and on-demand special event videos.
America is a nation of immigrants whose families and friends live in different cities, states and countries. When special events happen, like weddings, many times the special day cannot be shared with some loved ones due to distance, economics and other circumstances. In addition, the wedding or special event video, which captures all of the important moments and the ones in between, is usually only seen by a few people. Yet, there are over 5 million weddings each year and more than half of the couples hire videographers.
The Weddings /Special Events On-Demand business component allows families and friends who are separated geographically to reconnect and share important events together through video and interactive text chat.
The Internet TV station, which hosts the videos, can be accessed in a number of ways starting with various banner links on all pages of the website http://www.Godseyewo.com or a link in the client's profile page.
The web page links are the gateway to access the Internet TV station to view free faith-based programs. However, the personal link to view a special event video is initiated by the clients sending an email with their profile link to family and friends.
The profile page contains the client's blog, photos, friends or connections, guest book, a place for visitors to leave their own photos, a personal message and the link to access their special event video.
Due to GEWO, Inc.'s instant on-demand and simulated live Internet TV video viewing capabilities, families who live in other towns, states or countries don't have to be excluded from sharing in the celebrations of their loved ones.
A high speed Internet connection is all that's needed to take advantage of this incredible new online social networking trend. It allows family and friends to reconnect and reestablish relationships. Made possible by converting a pay-per-view TV function into free video viewing and linking it to a social networking website.
The most common and affordable type of video hosting is on-demand. However, the combination of both services provides more interaction and video sharing possibilities
The advantage of simulated live video hosting is that videos can be scheduled to play during regular programming at a specific time so families and friends can view the video together from different locations, in the comfort of their homes. It's like turning on TV and watching the same channel broadcasting worldwide with an added text chat feature for communication.
This innovative service can be utilized by individuals who have a DVD of their wedding, anniversary celebration, vow renewal or parents who want to share their child's Bar or Bat Mitzvah video. The possibilities are endless but the maximum video length is 2 hours and maximum on-demand hosting days are two weeks which allows the video to be watched individually at any time.
"Hopefully Weddings/Special Events On-Demand will be a catalyst in restoring, reconnecting and strengthening many broken family ties. Plus, help distant and disconnected relatives and friends bridge the gap by sharing their special event videos, pictures and blogs on Gods Eye World Outreach. I also hope that videographers and wedding planners see how recommending this new service to their clients will add something special to their client's event and add value to their business at no cost," says the founder Bill Sampson.
GEWO, Inc. is a faith-based organization consisting of a video production company and promotional social networking website http://www.Godseyewo.com. The website is linked to a state-of-the-art, high quality, multifunctional Internet TV station that hosts a variety of faith-based programs. These programs and special event videos are seen individually and collectively by an unlimited number of viewers from their cell phone, iPod, computer or television simultaneously worldwide.
Contact:
Bill Sampson
Gods Eye World Outreach, Inc.
732-476-0788
http://www.Godseyewo.com
###