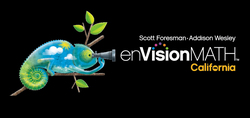 Of particular importance, we're seeing the English Learners' achievement gap close in California for enVisionMATH students. The latest data show that during this first year's implementation, enVisionMATH EL students are starting to catch up to their English-fluent peers, and we would expect that trend to continue into 2010.
Sacramento, Calif. (PRWEB) October 21, 2009
Recently-released California Standards Test (CST) results for elementary schools indicate scores for students learning with the new enVisionMATH California jumped significantly in the first year of the program's implementation. School districts across the Golden State that adopted the customized curriculum from the education services and technology company Pearson in the 2008-2009 school year experienced significant gains in student achievement, including a boost in scores for English Learners (EL) and low-income students.
A total of 73 enVisionMATH California school districts saw increases in student performance, including Berryessa, Burbank, Cajon Valley, Corona-Norco, Fresno, Keppel, Oxnard, Palm Spring, and Riverside. For example, Burbank Unified School District's students achieved an increase of more than 7 percent in the mathematics proficiency rate for elementary students, led by the fifth-grade class who bettered their 2008 proficiency rate by 14 percent.
In commenting on the district's improved test scores with enVisionMATH, Burbank School District's Deputy Superintendent Joel Shapiro's said, "From the perspective of the state test, we had not ever seen better results. This was the most dramatic improvement that we'd had in any given year." He added, "We essentially had the same teachers teaching math last year as we've had in the past; the only difference that was the common denominator was this program. It was generally felt that the rigor of this program raised the bar in conceptual knowledge and in introducing and reinforcing problem-solving skills."
Across the board, scores also increased in Riverside Unified School District whose student population is nearly 50 percent low-income, with fifth and sixth graders each improving by 15 percent.
"After only one year, enVisionMATH California students saw 'practically significant gains,' with many students moving from below proficient levels to proficient and above proficient levels," said Marcy Baughman, Pearson's Director of Academic Research. Baughman continued, "Of particular importance, we're seeing the English Learners' achievement gap close in California for enVisionMATH students. The latest data show that during this first year's implementation, enVisionMATH EL students are starting to catch up to their English-fluent peers, and we would expect that trend to continue into 2010."
For example, Keppel Union School District's student population is 68 percent Hispanic and 81 percent of students receive free or reduced lunches. Keppel Union's overall student scores went up by an average of 24.4 percent in one year. The district achieved an average of 18.4 percent change in low-income students moving to advanced or proficient levels, with changes as large as 36 percent in third grade.
At Fresno Unified School District, students in grades 2-6 improved by an average of 13.6 percent with enVisionMATH California. The overall student population, which consists of nearly 80 percent economically disadvantaged students and one-fourth of students having limited English proficiency, jumped from 46.4 percent proficient or advanced to 52.4 percent proficient or advanced. English learner students' percent change to advanced and proficient levels averaged 20.4 percent.
Independent research from the educational research firm PRES Associates validates the successes in California, showing that enVisionMATH's solid instruction improves student achievement in math assessments, in problem solving and computation, as well as math concepts and communications.
In a recent interview, Dr. Mariam Azin, president of PRES Associates, said, "In all my years of conducting these kinds of studies, I have never seen such consistency in the results across the board as with the enVisionMATH program efficacy evaluation."
"The significant gains we've seen in these school districts are meaningful to all California educators because this data validates the fact that our children are building the foundational math skills they will need for success in middle school, high school, and on into college," said Pearson's vice president for California Vicky Bush. "enVisionMATH California provides a level playing field for students of all abilities," she added. "The program's unique approach to differentiated instruction is multi-tiered and fits with Response to Intervention frameworks and helps our struggling learners get on track."
Built on a strong research base and authored by the nation's top math experts and educators, enVisionMATH California is centered around interactive and visual learning and differentiated instruction to address the specific needs of all student populations whether they be on level, struggling or at-risk learners, the gifted and talented, those with learning disabilities, or the 25% of California's children who are English learners and challenged to master math and other subject content at the same time they are becoming proficient in English. enVisionMATH offers teachers targeted instructional resources - both in print and through the program's full digital path - that provide students with extra practice should they need help in grasping a particular skill. To track student progress, the program also embeds topic-based assessments so teachers can personalize learning for each student.
enVisionMATH California is customized to align to new state standards and is also correlated to the National Council of Teachers of Mathematics (NCTM) Curriculum Focal Points. The program's authors include a renowned team of mathematics experts who participated in writing the NCTM Focal Points, including Dr. Francis "Skip" Fennell, past president of NCTM and a current professor in the Education Department at McDaniel College, Maryland; Dr. Randall Charles, Professor Emeritus, Department of Mathematics at San Jose State University and past vice president of the National Council of Supervisors of Mathematics; and Dr. Jane F. Schielack, Associate Dean for Assessment and PreK-12 Education, Texas A&M University who chaired the Writing Team of the Curriculum Focal Points Committee.
Los Angeles Unified School District just began implementing the enVisionMATH program in the 2009-2010 school year for its 297,000 students. More than 16,000 LA teachers participated in intensive enVisionMATH workshops this summer.
To view a video about enVisionMATH's positive impact on classroom learning, and for more information about enVisionMATH in California, visit http://www.envisionmathca.com.
About Pearson and California
Pearson, the world's leading education services and technology company, has been providing education materials to California schools as far back as the 1800s. You may know us individually as Scott Foresman, Prentice Hall, Longman, SuccessMaker, NovaNet, Educational Measurement, Educational Assessment, Learning Teams, Achievement Solutions, and so many more - names in the world of education that are recognized and respected across the state and the globe. In fact, most teachers in California have learned their profession by studying with Pearson's Merrill or Allyn & Bacon textbooks, and many have benefited from our professional development programs. Today, nearly a thousand Pearson people are living and working in the state, providing educational materials that cover the gamut from birth through professional learning. Whether in science, math, social studies, music, middle/high school language arts, English as a second language, foreign languages, or AP courses, hundreds of thousands of California's preK-12 students are learning with our Pearson products every day. In addition to Education, Pearson's other major businesses include The Financial Times Group and The Penguin Group. For more information, go to http://www.pearsonschool.com.
###