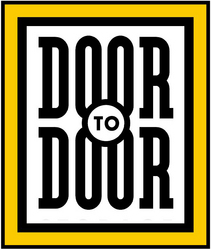 She is a powerful example of someone who creates a vision of success and involves every member of an organization. We are proud to have her leading the Door to Door team.
Seattle, WA (PRWEB) October 21, 2009
Annette Jacobs, the chief executive of Door to Door Storage, Inc., (http://www.doortodoor.com), has been recognized as an honored recipient of the Puget Sound Business Journal's prestigious Women of Influence Award. Jacobs joined Door to Door™, a leading national provider of portable container storage and moving, in January of 2008. With a solid track record of achievements, Jacobs has applied her expertise to enhance the company's market leadership, product offers and management. During her tenure, she has focused the team on strong operational performance that has positioned the company for improved profitability and growth.
"Annette is a dynamic leader whose influence is felt in business and the community," said Bennett Dorrance, chairman of Door to Door. "She is a powerful example of someone who creates a vision of success and involves every member of an organization. We are proud to have her leading the Door to Door team."
Previously, Jacobs served as chair and CEO of SafeHarbor Technology Corporation. Under her tenure, SafeHarbor received a Stevie Award for Best Overall Company and was recognized with more than 16 industry distinctions during an 18 month period. Jacobs was honored two consecutive years as a Stevie Award finalist for CEO and Chairman of the Year.
Jacobs' expertise extends beyond the services sector with a stellar 24-year executive career leading multi-billion dollar business units in wireless and telecom with GTE Wireless, Verizon Wireless and Qwest Communications. Currently, she serves as Lead Independent Director for Alaska Communications Systems (NASDAQ:ALSK), president of the National Association of Corporate Directors Northwest chapter, co-chair of the Seattle Women Corporate Directors chapter and a member of the Seattle University Albers School of Business and Economics, Dean's Advisory Board.
"I am extremely honored to receive this award and be recognized with such an accomplished group of successful women in our community," said Jacobs.
About Puget Sound Business Journal
Puget Sound Business Journal is the region's premier source of business information, serving an unparalleled audience of business and community leaders. In addition to the weekly newspaper, the Business Journal provides daily updates via its web sites and email alerts. The company also plays a vital role in bringing the area's leadership community together by hosting a wide variety of events throughout the year, from the Washington's Best Workplaces event at Safeco Field to the annual 100 Fastest-Growing Private Companies celebration. Puget Sound Business Journal is a unit of American City Business Journals, which operates 41 local business newspapers throughout the United States. Visit us on the web at http://www.pugetsoundbusinessjournal.com or http://www.techflash.com. For more information about the Women of Influence award, please visit http://www.psbjwomenofinfluence.com.
About Door to Door Storage, Inc.
Founded in 1996, Door to Door Storage Inc. pioneered a convenient, secure and cost effective alternative to traditional self-storage and household moving. Using an environmentally-friendly container design, Door to Door provides options for temporary or long-term storage and moving services for home and business customers.
Door to Door operates in more than 20 U.S. metropolitan markets with its corporate headquarters located in Kent, Washington. For more information, visit the company website at http://www.doortodoor.com.
# # #