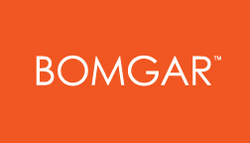 By providing a solution that increases first call resolution, reduces incident handling time - and virtually eliminates the need for onsite tech support visits - IT organizations can dramatically reduce operating expenses
Ridgeland, MS (PRWEB) October 22, 2009
Bomgar Corporation, a leading provider of appliance-based remote support software, announced the close of its strongest quarter to date and was ranked No. 84 on the 2009 Technology Fast 500™. The company attributes revenue growth to an uptick in demand for remote support software that allows IT to improve support productivity and reduce costs. It is also the second year in a row Bomgar was recognized by Deloitte as one of the 500 fastest growing technology companies in North America. This year's rankings are based on percentage of fiscal year revenue growth during 2004 to 2008, where Bomgar grew 2,133 percent.
"By providing a solution that increases first call resolution, reduces incident handling time - and virtually eliminates the need for onsite tech support visits - IT organizations can dramatically reduce operating expenses," said Joel Bomgar, Bomgar Corporation's CEO and founder. "This is especially important during a recession as organizations are forced to do more with less. The fast ROI appeal of our appliance-based deployment model has enabled Bomgar to grow at a record pace, and we are honored to once again be ranked on Deloitte's Technology Fast 500."
The Bomgar Box is a secure platform for virtualizing IT support operations and enables technicians to be in more places and on more systems than possible with an on-site approach. Its solution is purpose-built to arm IT technicians with the online tools necessary to eliminate the frustration of phone-only tech support. With Bomgar, technicians can view an end user screen and handle multiple support sessions at once to quickly troubleshoot technical issues on-demand.
The company is uniquely positioned in the marketplace with its secure appliance-based remote support solution that minimizes the overall cost of IT support. The Bomgar Box provides platform support for a range of operating systems and devices (i.e. Windows, Mac, Linux, SmartPhones), and offers out-of-the-box integration with BMC Remedy and HP Service Center and Service Manager. Typically customer ROI cycles are seen within 3-6 months.
About Bomgar:
Bomgar Corporation specializes in appliance-based remote support software. Bomgar allows companies to connect to remote clients and co-workers via the Internet anywhere in the world in seconds. The product allows organizations to optimize support by virtually accessing end-user systems for real-time incident resolution, eliminating the frustration of phone-only tech support. Bomgar provides enterprises with an unparalleled level of security and scalability, while enhancing IT resource management with the benefits of a virtualized help desk. Backed by venture capital, Bomgar has grown steadily since its inception in 2003 and has thousands of customers and strategic partners worldwide. Based in Ridgeland, Miss., the company is also one of the fastest-growing software companies in America ranked by the 2009 Inc. 500.
Contacts:
Brad Prizer
Executive Vice President of Marketing, Bomgar Corporation
bprizer (at) bomgar.com
601.519.0139
Lauren Whittenberg
Lois Paul & Partners
lauren_whittenberg (at) lpp.com
512.638.5322
###