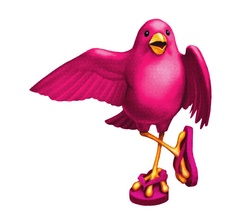 Honolulu, HI (Vocus) October 23, 2009 –-
After awarding 25 all-expense Hawaiian vacations for two in its popular "Tweet Yourself to Hawaii" sweepstakes, Marriott Resorts Hawaii (@MarriottHawaii) is upping the ante with a video contest for an even bigger prize – a trip for 12 to Hawaii!
The video contest is asking people to submit a video that best showcase why they love Hawaii and why they deserve this amazing trip. Entrants will have to upload their video to YouTube and submit their video link to http://www.marriotthawaiitweets.com by December 20, 2009. The video must be under three minutes in length and cannot contain any copyrighted materials not belonging to the contestant. For terms and conditions, visit marriotthawaiitweets.com.
Upon review, Marriott Resorts Hawaii will post them on marriotthawaiitweets.com for viewing. In January 2010, a select number of the best fan videos will be posted for public judging, with the highest vote-getter winning the free Hawaii trip for them and 11 friends/family members. The group will enjoy seven nights at up to two participating Marriott resorts in Hawaii of their choice with roundtrip airfare courtesy of Hawaiian Airlines.
The video contest is the second half of an innovative social media campaign Marriott Resorts Hawaii launched in mid-August 2009. Over an eight-week period, 25 all-expense paid trips for two were awarded to randomly selected winners from across the United States. Their vacations included five-night stays at a Marriott resort on Kauai, Oahu, Maui, or Hawaii's Big Island, roundtrip airfare for two via Hawaiian Airlines, rental car from Hertz, dining credit and activities on each island.
*The contests are not approved, sponsored or endorsed by Twitter, Inc., Facebook or YouTube.
For contest rules, terms and conditions, please visit marriotthawaiitweets.com. For announcements, please follow @MarriottHawaii on Twitter or become a fan of Marriott Resorts Hawaii on Facebook.
EDITOR'S NOTE: JPG images of all resorts and the contest are available upon request.
# # #