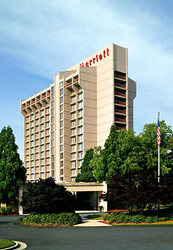 Atlanta, GA (PRWEB) October 24, 2009
The Atlanta Marriott Perimeter Center is offering guests the Macy's Shopping Package through the holiday season. With this deal, guests receive a room for $109 with 11% off discount coupons to Macy's and a $25 Macy's gift card. This offer also includes breakfast for two at the Perimeter Grill located in this Atlanta Perimeter Center hotel.
The Perimeter Mall is adjacent to the Atlanta Marriott Perimeter Center. The mall includes six signature restaurants and over 200 specialty shops including Macy's, Dillard's, Bloomingdale's and Nordstrom's. It is one of the premier shopping centers in Atlanta.
The Perimeter Grill, a restaurant in Atlanta near Perimeter Mall, is located on the grounds of the hotel and is open for lunch and dinner. The restaurant offers classic American cuisine for breakfast, lunch and dinner. Guests are able to enjoy their free breakfast with the shopping package before they go to the mall.
This promotion is valid weekends and Thursdays when a Friday night stay is booked. This offer expires December 31, 2009 and guests must make sure promotional code SHO appears in the Corporate/Promotional Code box when reserving their room online. Guests can also ask for the promotion when calling 1-800-834-7015 to make reservations or at the front desk during check in.
For more information on the Atlanta Marriott Premier Center or the Macy's Shopping Package, visit http://www.atlantamarriottperimeter.com or call 1-770-394-6500.
About Atlanta Marriott Perimeter Center
Atlanta Marriott Perimeter Center is located 15 minutes from downtown Atlanta and is adjacent to the Perimeter Mall. This hotel offers deluxe accommodations near Atlanta's best shopping, dining and attractions. The hotel is accessible by MARTA and offers complementary shuttle service to the area attractions.
###