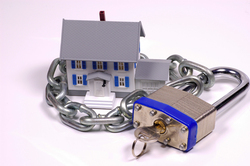 Cardiff (PRWEB) October 23, 2009
The clocks going back this weekend mark the official start of the long winter nights and the darker evenings provide an ideal cover for opportunistic thieves. With this in mind, Confused.com offers some simple steps on how homeowners can avoid becoming a victim.
Darren Black, head of home insurance at Confused.com said: 'Burglaries increase during winter months with many homeowners across the country falling victim. Whilst home insurance will cover homeowners financially, it cannot account for the loss of items with sentimental value. For that reason, people need to take steps which will deter any would-be thieves in the area. A few simple steps can go a long way in reducing the risk of your home becoming a target. The harder you make it for the opportunistic thief, the more likely they are to move on.'
The simple steps homeowners can take are:

Keep valuables out of sight from thieves. Don't allow them to view your belongings from outside your house. If possible, have blinds or netting that will keep unwanted eyes out
Make sure effective window and door locks are installed, and that they are in use at all times
Install a burglar alarm and switch it on when the home is empty. If an alarm is fixed in a prominent position, thieves are more inclined to move on
Don't leave bins and ladders in a position that will provide thieves with a convenient 'leg up' into your property. Keep them locked away so no help is inadvertently given to the burglar
Check the limits of specified items within your home contents insurance policies. There are limits on single items in the home - make sure that the specified amounts are reflective of your possessions and adequate to cover the value
Those who are unlucky enough to experience a burglary will need to:

Report the incident to the Police as soon as possible and obtain a crime reference number. This will be needed by a house insurance provider
Submit receipts for any of your stolen possessions wherever possible, as this could lead to a speedier settlement. Similarly, photographs of the stolen items could prove useful as they can be used as proof of purchase or to estimate a value
If any keys to the property were taken during the break in, ensure the locks are changed immediately
Becoming a victim of burglary can be very upsetting. Having adequate contents insurance in place will minimise the financial impact and take the sting out of having to replace any of your stolen possessions. Shopping around for the best deal available on comparison sites like Confused.com is essential in finding the right cover at the right price.
For further information please contact:
Press office, Confused.com: 02920 434 398
Darren Black, Head of Home Insurance: 07976 557 310
Notes to editors
About Confused.com:
Confused.com is one of the UK's biggest and most popular price comparison services. Launched in 2002, it generates over one million quotes per month. It has expanded its range of comparison products over the last couple of years to include home insurance, travel insurance, pet insurance, van insurance, motorbike insurance, breakdown cover and energy, as well as financial services products including credit cards, loans, mortgages and life insurance.
Confused.com has a panel of 65 home insurance providers and could save customers over £180* on their annual home insurance policy.
Confused.com is not a supplier, insurance company or broker. It provides a free, objective and unbiased comparison service. By using cutting-edge technology, it has developed a series of intelligent web-based solutions that evaluate a number of risk factors to help customers with their decision-making, subsequently finding them great deals on a wide-range of insurance products, financial services, utilities and more. Confused.com's service is based on the most up-to-date information provided by UK suppliers and industry regulators.
Confused.com is owned by the Admiral Group plc. Admiral listed on the London Stock Exchange in September 2004. Confused.com is regulated by the FSA.

24% of customers who received a home insurance quote between 1st January and 30th June 2009 and provided a best alternative price saved over £183.73
###