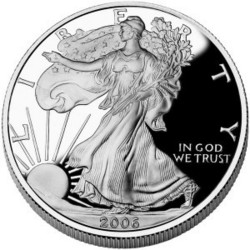 Stamford, CT (PRWEB) October 24, 2009
While the value of the US dollar continues its downward spiral and our national debt reaches into the trillions Americans look for a way to safely store and protect their wealth. Many factors have contributed to this crisis; financial markets are at risk from ongoing terrorism, political instability in the Middle East and an ongoing and expensive war in Afghanistan are some of the major factors.
The asset classes millions have relied on for centuries in times of trouble are the precious metals silver and gold. While gold has surpassed $1,000 dollars an ounce, Silver may remain as one of the last grossly undervalued commodities available today. Silver has always been a valued form of "wealth insurance" in good times and bad. You can hold silver in your hand, feel its weight, and see its luster.
Silver is held and traded throughout the world, and its true value (that is, silvers purchasing power) is not solely or directly dependent on the falling fortunes of the U.S. Dollar. Silver can be traded for a given amount of currency in any country, and silver can be traded for other commodities in times of turmoil, like food or fuel.
Boost Silver also encourages the accumulation of the American Silver Eagle because of it value as an industrial metal. Silver, more than other precious metals, has significant demand rooted in sectors as diverse as imaging, electronics, jewelry, coinage, superconductivity and water purification. Silver is no longer just a precious metal, a store of value, a work of art or an industrial metal. It is all four.
Making the case for silver even stronger is the fact that silver shortages are a certainty. Worldwide market demand for silver is growing, while supplies of silver are quickly disappearing. Demand for silver has exceeded production every year since 1990, depleting above-ground stockpiles.
While gold may have already reached its peak we believe silver prices have yet to fully realize the impacts of this economy, and the impending silver shortages that may be just around the corner. It is not too late to begin accumulating silver both in anticipation of its rise, and as a safe haven against the falling dollar.
About Boost Silver
The Boost Silver Accumulation Program is the easiest, most affordable way to accumulate real wealth in silver. Members join for as many ounces of silver they would like to receive each month. Additionally members have the opportunity to earn free bonus silver coins by referring new members to the program. For each member referred a ½ ounce bonus is paid to the referring member. Learn more at http://www.boostsilver.com
# # #