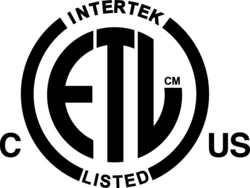 Salt Lake City, UT (PRWEB) October 24, 2009
Powerblanket® announced today the achievement of their final UL/CSA certification. Powerblanket® contracted with Intertek Group for this certification which resulted in an 18 month process to bring their factories and manufacturing processes up to UL/CSA standards. Intertek Site Inspectors visited the Powerblanket® manufacturing plant in Salt Lake City on October 13th to perform a factory audit of procedures and processes. The successful outcome of this audit has given Powerblanket the authority to mark their products, which include drum heaters, cylinder warmers, ground thawers, concrete curing blankets, and other heat spreading devices, in conformance with UL/CSA standards.
With this new certification in hand, Powerblanket® plans to move quickly into the Canadian and European Marketplace. Several pending military and government contracts requiring UL/CSA products will be finalized in the coming days & weeks. Companies worldwide will now have access to Powerblanket's® GreenHeat® Technology allowing them affordable solutions for thawing, heating, melting, and curing.
Powerblanket®, based in Salt Lake City, Utah, is the producer of a revolutionary new heat spreading technology referred to as GreenHeat® Technology. Their 120, 240 and 12 volt electric heating blankets are designed to thaw ground quickly, cure concrete, melt snow & ice, heat drums & barrels, and provide warmth to a vast array of products and applications. Visit their website at http://www.powerblanket.com or call 877-927-6432 for more details on this revolutionary new heating technology.
Powerblanket, LLC
1997 S. 5070 W.
Salt Lake City, UT 84104
Office: 877-927-6432
Fax: 801-601-2222
Website: http://www.powerblanket.com
# # #