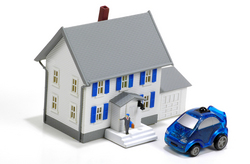 You can't smell it, you can't taste it and you can't see it. But this silent killer can be prevented by taking some simple steps
Cardiff (PRWEB) October 24, 2009
Confused.com is urging everyone to do a safety check on all their gas appliances, chimneys and flues, to protect themselves from the silent killer - Carbon Monoxide poisoning.
According to the Carbon Monoxide and Gas Safety Society, between September 1995 and August 2009 there have been over 550 deaths due to Carbon Monoxide poisoning - that's 40 deaths per year that could have been avoided.
Gareth Kloet, Head of Energy Prices at Confused.com says "As the cold weather kicks in, it's good practice to make sure that you have an up to date gas safety certificate. This is a legal requirement in rental properties but should be considered essential for all households. I'd encourage everyone to get gas appliances checked before switching them on and to check that chimneys, flues and vents have not become blocked over the summer.
"Symptoms of Carbon Monoxide poisoning are not easy to distinguish from those experienced in common illnesses like food poisoning or the flu. Low levels of exposure to the gas can bring on mild nausea and headaches but may also impact your health in the longer term. More prolonged contact can result in severe headaches and a feeling of confusion, with spells of dizziness and fainting also associated symptoms. Ultimately if exposure continues, it can be fatal.
"You can't smell it, you can't taste it and you can't see it. But this silent killer can be prevented by taking some simple steps".
Energy Comparison experts at Confused.com gave their top tips for winter safety

Have your gas appliances checked by a qualified technician at least once a year; if you have any doubts over an appliances condition don't use it.
Make sure that vents have not become clogged during the summer - blockages can come in many shapes and forms so check all your chimneys and flues are clear from things like overgrown vegetation, birds and wasps nests, so emissions can escape.
Get a Carbon Monoxide detector for each high risk area in your home. They are available from most DIY shops. Think of them like your smoke alarm and regularly check and maintain them.
If you suspect you or someone else is showing the effects of Carbon Monoxide poisoning, immediately seek professional medical advice. Vacate the premises without delay - ventilate if possible. Only return when you've been advised that it's safe to do so.
For further information please contact:
Press office, Confused.com: 02920 434 398
Gareth Kloet, Head of utilities, Confused.com: 02920 434 268 / 07966 722 063
Notes to editors
About Confused.com:
Confused.com is one of the UK's biggest and most popular price comparison services. Launched in 2002, it generates over one million quotes per month. It has expanded its range of comparison products over the last couple of years to include car insurance, home insurance, travel insurance, pet insurance, van insurance, motorbike insurance, breakdown cover and energy, as well as financial services products including credit cards, loans, mortgages and life insurance.
Confused.com has all of the 'big six' energy providers on its panel, customers can save £250* on their annual energy bill by switching with Confused.com
Confused.com is not a supplier, insurance company or broker. It provides a free, objective and unbiased comparison service. By using cutting-edge technology, it has developed a series of intelligent web-based solutions that evaluate a number of risk factors to help customers with their decision-making, subsequently finding them great deals on a wide-range of insurance products, financial services, utilities and more. Confused.com's service is based on the most up-to-date information provided by UK suppliers and industry regulators.
Confused.com is owned by the Admiral Group plc. Admiral listed on the London Stock Exchange in September 2004. Confused.com is regulated by the FSA.
*Confused.com customers saved an average of £252.37 on their annual energy bill in 2008.
# # #