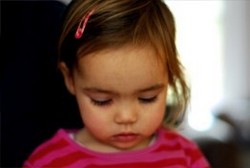 London (PRWEB) October 27, 2009
Gurgle.com is a top pregnancy and parenting website, where members can share tips with other mums-to-be and new mums, read fantastic features, watch helpful videos and enter fabulous competitions. Gurgle turns two this month and to mark the occasion it's offering helpful advice on how to cope with a lively and feisty two year old! (Hopefully gurgle won't have too many toddler tantrums…)
Potty training:
A recent gurgle poll revealed that the majority of gurgle members started to potty train their little ones when they were between 2 and 2 and a half years old, with just 9% leaving it until their child was over 3 years. There are many theories on how to potty train your child, but basically there are three stages: bladder, bowel and night control. Gurgle has lots of handy hints about potty training, such as which is the best age to start, how to go about it and how to know if your child is really ready.
Second birthday parties:
According to a gurgle poll conducted earlier this year, 58% of gurgle users think that a dress-up themed party is the best way to celebrate a toddler's birthday. As gurgle prepares to turn two, it's time to get clued up on second birthday parties. Read gurgle's feature for some top tips to help you create the perfect second birthday party for your toddler. Gurgle also has a Birthday Time gallery where special birthday photos can be shared.
Most parents have heard of 'toddler tantrums'. Indeed, 53% of gurgle's members revealed that they found tantrums to be the most challenging aspect of their toddler's behaviour, even more so than potty training difficulties and fussy eating! Gurgle's feature on tantrums gives tips on: how to be firm with your child while supporting and encouraging him, why sometimes it's best to ignore a tantrum and how to divert his attention so that he has less time to plan and execute the tantrum! Gurgle also has a helpful tutorial video on Tantrums for some extra hints.
To celebrate its second birthday, gurgle is currently running its biggest ever competition, giving away Mummy and Baby prizes worth a whopping £2,500! Enter now for your chance to win a range of goodies including a Britax car seat, a Philips AVENT steam steriliser, Tomy monitors and an all seasons baby carrier, a Mamababybliss pampering set and much more!
# # #