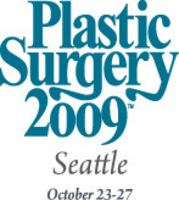 Arlington Heights, IL (Vocus) October 24, 2009
The human body is incredibly beautiful, but cancer is not. Created to raise awareness about breast reconstruction options, the Out of the Shadows…Into the Light exhibit shares the experiences of 13 women, ten of whom have battled breast cancer. Their sculptural stories are told through plaster busts, which represent various stages of breast cancer – from none, to one, to both breasts removed, and personal stories from the breast cancer patients are also included in the exhibit. Created by the office nurse for the Okanagan Plastic Surgery Centre in British Columbia, Canada, the creator will be on hand to discuss how she created art from tragedy – a reconstruction of hope.
When: During Plastic Surgery 2009, the annual meeting of the American Society of Plastic Surgeons.
Open to the Public:
Sunday, October 25 from Noon – 4:00PM
Monday, October 26 from 8:30AM – 4:00PM
Tuesday, October 27 from 8:30AM – Noon
Where: Washington State Convention & Trade Center
South Lobby – Level 4
800 Convention Place
Seattle, WA 98101-2350
Why: New research suggests that nearly 70 percent of women who are eligible for breast reconstruction are not informed of their options, suggesting that many breast cancer patients are missing out on a key conversation that should take place at the time of diagnosis. In honor of Breast Cancer Awareness Month, and in conjunction with the ongoing ASPS 'Choice' campaign – an initiative created to bring public awareness to breast reconstruction issues, including education, access, and a team approach to care – the Out of the Shadows….Into the Light exhibit provides an opportunity to expose the physical effects of breast cancer and develop a dialogue about breast reconstruction options.
Media Contacts: ASPS Public Relations: (847) 228-9900, media (at) plasticsurgery (dot) org, or in Seattle, Oct. 24-27, at (206) 219-4726.
About ASPS: The American Society of Plastic Surgeons is the largest organization of board-certified plastic surgeons in the world. With more than 7,000 members, the Society is recognized as a leading authority and information source on cosmetic and reconstructive plastic surgery. ASPS is comprised of 94 percent of all board-certified plastic surgeons in the United States. Founded in 1931, the Society represents physicians certified by The American Board of Plastic Surgery or The Royal College of Physicians and Surgeons of Canada.
# # #