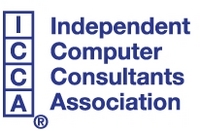 Personally, when I evaluate a conference I consider three factors: content, networking and location. Our content covers business development, technology insights, legislative issues and motivational strategies
St. Louis, Missouri (PRWEB) October 24, 2009
Craig Newmark - the Craig in craigslist.org - will deliver a community keynote address on the history and culture of craigslist, and the rise of social media at the Independent Computer Consultants Association (ICCA - icca.org) 32nd national conference. Meeting from November 13-15 in San Francisco at the Stanford Court Hotel, ICCA's annual conference theme is: Moving from Striving to Thriving in Today's Economy. Registration includes a choice of two pre-conference events on November 13. For newcomers to computer consulting, Steve Epner will lead a day-long practice building seminar. More established computer consultants may listen to updates from some of the Silicon Valley technology companies like Ingram Micro, SonicWALL, Google, Microsoft, and more. ICCA speakers include Dr. Sheila Murray Bethel, Mitchell Goozé, Bayard Bookman, Bernard Golden, C. J. Hayden, Pam Viveiros, Ted Janusz, Philippa Gamse, Larry Oxenham, Dr. Kurt Beyer, Craig Newmark, Michael McLaughlin, Allen Peterson, and Larry Mandelberg. For more information on speakers, sessions or events, or to register to attend, contact ICCA at 314.892.1675 or visit http://www.icca.org/conferences.php.
ICCA Conference Registration Includes Building a Successful Computer Consulting Practice
Seminar with Steve Epner on November 13 OR an Industry Update Day with leading Silicon Valley Technology Companies
Steve Epner's Starting a Single Shingle Shop™ Seminar gives attendees a full-day of interactive instruction along with a set of CDs and a workbook, a $595 value. To sustain success, Steve will lead attendees in a year-long mastermind group. A technology expert and a faculty member and Innovator in Residence at Saint Louis University, Steve has spoken to hundreds of businesses, guiding them towards the future. Debuting his workshop for consultants at the ICCA conference, Steve is widely published and quoted in various publications including the Wall Street Journal.
More experienced computer consultants will want to attend the industry update sessions from leading Silicon Valley companies. After hearing from these companies, attendees will participate in an interactive discussion called "You Make the Call"- how to handle sticky situations, make better business decisions and meet challenges with creative solutions. After the practice building seminar and technology industry updates, a networking reception with a ''Top Chef'' theme caps off the day with entertainment and socializing.
ICCA Sessions Cover Computer Consulting Practice Building: Moving from Striving to Thriving
Opening on November 14 and running through November 15, ICCA conference topics cover leadership, conducting successful customer interviews, consulting 2.0 - virtualization, cloud computing and open source, marketing systems, social media- LinkedIn, Twitter, Facebook, how to get clients now, website optimization, law, taxes, proposal strategies, managed services, and value-based marketing. Highlights include Dr. Kurt Beyer on What Would Grace Hopper Do? Lessons from the Mother of the Information Age. Ms. Hopper addressed ICCA in the 80s. After Dr. Beyer's presentation, Craig Newmark will talk about the history and culture of craigslist, and the rise of social media. Larry Mandelberg will moderate ''The Dating Game,'' which matches business owners to consultants as the closing session. All in all, the conference guarantees a great networking experience.
ICCA Invites Computer Consultants to Attend, Learn, Network, Enjoy and Grow
David A. Zimmer, PMP, MS CS, CCP, ICCA president and co-author of Speaking of Success with Stephen R. Covey, and Jack Canfield, invites anyone interested in owning a thriving computer consulting practice or those who already do, to attend the national conference, "Personally, when I evaluate a conference I consider three factors: content, networking and location. Our content covers business development, technology insights, legislative issues and motivational strategies," David says. "Our attendees/members represent the diversity of expertise and experience in the computer consulting range. Meeting in San Francisco where technology is a key industry is a benefit for local members as well as those who want to get away to one of American's most popular travel destinations."
About Independent Computer Consultants Association (ICCA)
Founded in 1976, The Independent Computer Consultants Association (ICCA) is an international not-for-profit trade association that helps grow technology consulting businesses with professional development opportunities and business support programs for independent computer consultants and their business clients worldwide. ICCA members are computer and software experts who have practical experience with the industry's rapidly changing technology. They use, recommend and install the latest products, and help corporations and individuals utilize their technology's capabilities. For additional information, contact the ICCA at 314-892-1675 or visit http://www.icca.org.
###