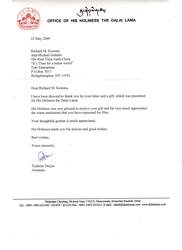 Everything is measured by years so this is what a year really is, this is what a year looks like.
East Hampton, NY (PRWEB) October 27, 2009
Artist/inventor/ philosopher and internet talk show host Richard M. Kostura, aka Michael Galileo, of Springs, NY has invented a new type of clock that shows time as it actually occurs, and it moves in the opposite direction of conventional clocks.
The Real Time Earth Clock™ was invented with help from NASA engineers, and was mentioned recently by Andy Rooney on CBS 60 Minutes. http://www.cbsnews.com/stories/1998/07/08/60minutes/main4080199.shtml. It tells time by a satellite image of Earth turning in space.
"Being that people often base so much of their life around the clock, it might as well be accurately representing time," Mr. Kostura says. "Traditional clocks are just subjective representations with no relativity, and they facilitate confusion by separating us from the true dynamic which is occurring."
Since the clocks aim to show the correct way that the Earth travels and time flows they do not move in the traditional clockwise direction. "Since we are in the Northern Hemisphere, we are not traveling in the same direction as regular clocks," Kostura said. "Clocks for the Southern Hemisphere will move in the traditional clockwise direction."
His year long Earth Clock takes one year to complete its rotation. "People run their entire lives around years," Kostura said. "Everything is measured by years so this is what a year really is, this is what a year looks like."
"Awesome!" and "Cool!" are common responses to a first viewing of the unusual looking but true device. The Dalai Lama recently expressed his enjoyment of the Earth Clock in a personal letter to the artist/inventor. He has also received solicited communications about his clock from Al Gore, author Dava Sobel, and Charles Osgood of CBS Sunday Morning among others.
The Real Time Earth Clock™ offers a touchstone to a unique perspective that provides an understanding of time in a new way- as a result of a dynamic molecular construct, electromagnetic in nature, that manifests itself three dimensionally as the world around us and creates what we experience as both "time" and "gravity". His theory has been published as a feature article in the intellectual journal, Mensa Bulletin.
Michael Galileo was recently featured in The East Hampton Press teaching his theory's of the quantum mechanics of time to children at The Country School in Wainscott, NY. The story can be viewed at http://www.27east.com/story_detail.cfm?id=237937&town=Springs&n=Springs%
20man%20hopes%20to%20alter%20perspectives%20with%20%22Earth%20Clock%22
About Michael Galileo
The pseudonym Michael Galileo represents the two sides of our existence- the spiritual and the physical,. It is through the perspectives of these two aspects of ourselves that we can find true harmony with our world.
He is a member of the intellectual fellowship, Mensa, USA, and he is currently the host of "How The Universe Works with Michael Galileo" on KRWM in Seattle, WA. Also available on the internet, the show explains the quantum mechanics that drive our universe and the power of our choices to create the world around us. Production has also begun on a video series of the same title.
More information can be found at http://www.galileorealtime.com.
###