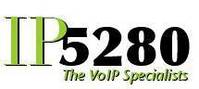 The Handheld Office is for any business owner who is on the go, wants their small business to look and act like a big business, and absolutely, positively can't miss a single call.
Englewood, Colo. (Vocus) October 27, 2009
IP5280 Communications, specializing in business VoIP and data communications delivered via state-of-the-art unified Internet Protocol (IP) technologies, announced today the debut of the "HandHeld Office," an industry-first telecommunications service that gives a big-business storefront to the small business operating substantially through mobile phone devices.
The new HandHeld Office is directed toward small businesses that don't want or need a full-blown office telephone system, but would like all of the full-service functionality and "big business" appearance that a carrier-class business telephone service delivers. IP5280's new service is designed to serve businesses of one to ten people through their existing mobile telephones and devices, all at a price the new or established small business owner can easily afford: HandHeld Office solutions start at just $99 a month, with an additional $99 set-up fee.
"With HandHeld Office, small businesses utilize their mobile phone number as their primary office number, either because they have no physical office location or because their business is conducted 'on the go' at client locations, in transit or on job sites," said Jamie Minner, IP5280 Communications Vice President of Sales and Operations. "This growing mobile trend may be viewed by some as a negative, potentially signalling that the business lacks the resources necessary to meet their needs. Our new HandHeld Office gives the small business an affordable suite of big-business functionality that is at once impressive for callers and more productive for the business."
IP5280's HandHeld Office provides a professional front to the mobile-based small business, first by establishing a properly listed business telephone number in the local directory systems across the U.S. This number, when dialed, automatically routes a caller through the HandHeld Office to an Auto Attendant greeting that provides the initial impression for a virtual "front door" to the small business.
The Handheld Office Auto Attendant offers up to 12 routing options that may, for example, direct the caller to "dial 1 for sales, dial 2 for service, dial 3 for questions about your bill," etc., and routing the caller to designated mobile numbers. Users of the HandHeld Office also have the option to direct callers to private voicemail boxes, included in the service. Further, the HandHeld Office can be directed to send voicemail messages as an audio "wave" file to the email box of any individual user or to a group email address for team handling.
"By using IP5280's HandHeld Office, we're able to give our two person boutique agency the look and feel of a 20 person agency," said Andreas Neumann, co-founder and vice president of California-based Design Advocate, Inc., a visual marketing and consulting firm. "Plus, any incoming call rings both of us at the same time, so we no longer have to worry about missing a call from a prospect or customer again."
Small businesses selecting the Premium-level HandHeld Office option, starting at $125 per month, receive the added functionality of both Simultaneous Ring and call Hunt Groups, both features to maximize the potential that the call will be answered live. Simultaneous Ring places an incoming call to multiple mobile phones or call destinations at once, directing the call to the first phone to answer; in Hunt Groups, unanswered incoming calls are automatically rolled over to a pre-designated priority list of other mobile or direct telephone numbers in the system.
"More than half of the nearly 30 million small businesses in the U.S. are home-based businesses with a large percentage operated off of a mobile device," said Jeff Pelletier, Chief Technology Officer of IP5280 Communications. "The Handheld Office is for any business owner who is on the go, wants their small business to look and act like a big business, and absolutely, positively can't miss a single call."
"The HandHeld Office is a perfect innovation for a new business that is just getting started, or the small business that is looking to expand," Pelletier added.
In addition to affordable small business telecommunications, IP5280 Communications HandHeld Office service offers a number of value-added options for the new or expanding business, including Voice-to-Text service which transcribes voicemail to a text email, email and website hosting, and entry-level website creation.
"With the complete array of HandHeld Office features and options, we can literally have a new business up and running in 48 hours with a professional business telephone service, a basic website and business email accounts," noted VP of Sales and Operations Minner. "And then, when the small business grows into an office environment, IP5280 Communications can set up a full carrier-class business telephone system for about half the cost of traditional phone companies."
About IP5280 Communications:
IP5280 Communications is a next-generation global unified IP communications provider specializing in VoIP and converged IP voice and data services for business customers. Trusted by thousands of business enterprise users, communication agents, partners and wholesalers of IP managed services throughout the world, IP5280 offers carrier-class communications for businesses large and small, with significant savings over traditional phone company business services.
Selected by ColoradoBiz magazine among the Top 3 Best Companies to Work For in Colorado, and proudly ranked by the magazine as a part of the elite Colorado TOP250, IP5280 Communications provides businesses the most advanced IP solutions to meet a variety of voice, data and IP networking needs. For more information, visit http://www.IP5280.com or call (303) 800-0000.
Media contact: Jeff Rundles, The Unleaded Group for IP5280 Communications, 303-952-2565
###