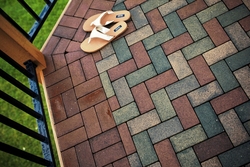 Winning Tekne Awards in not one but two categories signifies that VAST stands among the top technology companies in Minnesota
Minneapolis, MN (PRWEB) October 27, 2009
The Minnesota High Tech Association (MHTA), in partnership with Enterprise Minnesota and LifeScience Alley, has named VAST Enterprises as the recipient of two Tekne Awards for 2009. The Tekne Awards honor companies and individuals for innovation and leadership in technology. VAST is one of only two honorees since 2005 to receive two awards in a single year. VAST won the Cleantech Award, which goes to a manufacturer of environmentally sound products that reduce costs, inputs, energy consumption, waste or pollution. VAST also won the Innovative Collaboration of the Year Award in partnership with Fabcon, Inc. for demonstrated leadership, dedication and excellence in delivering innovation to the marketplace.
"Winning Tekne Awards in not one but two categories signifies that VAST stands among the top technology companies in Minnesota," said Andy Vander Woude, chief executive officer, VAST Enterprises, LLC. "Our composite material science technology enables VAST to produce cost-effective green building products that outperform the older, conventional products they replace."
With its patented material science technology, VAST transforms post-consumer recycled rubber and plastics into an exceptional green building material: composite masonry. All VAST composite masonry products are cradle-to-cradle green. VAST's manufacturing process starts with recycled car tires and plastic containers, minimizes greenhouse gas emissions, and generates 90 percent less carbon dioxide compared to concrete products. There is no scrap in the production process, and VAST pavers are 100 percent recyclable. Every 5,000-square foot VAST landscape installation keeps 2,500 scrap automobile tires and 75,000 plastic containers out of U.S. landfills.
VAST's technology achievement: engineering the world's first composite material with up to 95 percent recycled content that provides the strength, durability and aesthetics required for landscape and hardscape applications. VAST composite masonry products offer a superior green alternative to molded concrete and clay brick. VAST's growing product line includes VAST Composite Landscape Pavers, VAST Permeable Composite Pavers for stormwater management, and VAST Composite Deck Pavers (a unique product that turns worn wood decks into new patios).
VAST and Fabcon have partnered to launch the first precast wall panel with a composite masonry thin brick face. To reduce the environmental impact associated with bricks without sacrificing the appearance of masonry, many builders now turn to thin brick. Manufacturing thin brick in VAST's composite material increases the panel product's advantage in the growing green building market.
Playing a significant role in bringing new technology to life, the 2009 Tekne Award recipients represent large global companies, as well as small startup ventures, that have positively impacted the quality of life in Minnesota and throughout the world. Judges selected one recipient out of the three finalists in each of the 14 Tekne Award categories, recognizing the best and brightest in development, education, commercialization and management of technology.
"Over the past 10 years, we have seen the quality and originality of each Tekne Award entry improve. This year's winners are no exception in setting outstanding examples of innovation and leadership," said Kate Rubin, president, MHTA. "VAST Enterprises impressed the judges for contributing to Minnesota securing its place as a center of innovation in the global economy."
Minnesota High Tech Association (MHTA)
The Minnesota High Tech Association (MHTA) accelerates the growth, sustainability and global competitiveness of Minnesota's technology-based economy through public-policy advocacy, member collaboration, and education and community outreach. MHTA is the only membership organization that represents Minnesota's entire technology-based economy. MHTA members include organizations of every size − involved in virtually every aspect of technology creation, production, application and education in Minnesota. MHTA works in partnership with TechAmerica, which represents Minnesota's technology organizations nationally. Find out more online at http://www.mhta.org or follow MHTA on Twitter at http://twitter.com/MHTA.
VAST Enterprises, LLC
VAST applies its patented technology to transform recycled materials into a new resource for green building: composite masonry. VAST composite products -- including landscape pavers, permeable pavers for stormwater management, deck pavers and brick wall fascia -- offer an engineered alternative to molded concrete and clay brick. VAST meets the most demanding requirements for aesthetics, durability, sustainability and installation efficiency. Award-winning VAST pavers deliver rich colors, superior slip resistance and unbeatable strength at one-third the weight of concrete pavers. VAST can contribute to more LEED® credits than any other paver. Today, every 5,000-square foot VAST landscape installation keeps 2,500 scrap automobile tires and 75,000 plastic containers out of U.S. landfills. Tomorrow? The Future is VAST™. Learn more at vastpavers.com. Then call (612) 234-8958.
LEED® (Leadership in Energy and Environmental Design) is registered trademark of the U.S. Green Building Council.
Articles about VAST Installations:
Christina Jesson Schave, "Ice arena built GREEN friendly," Total Landscape Care (August 2009)
Mindy Granley, "Protecting Lake Superior: University incorporates permeable pavers made from recycled materials in its plan to curb stormwater runoff," Sustainable Land Development Today (September 2009)
###